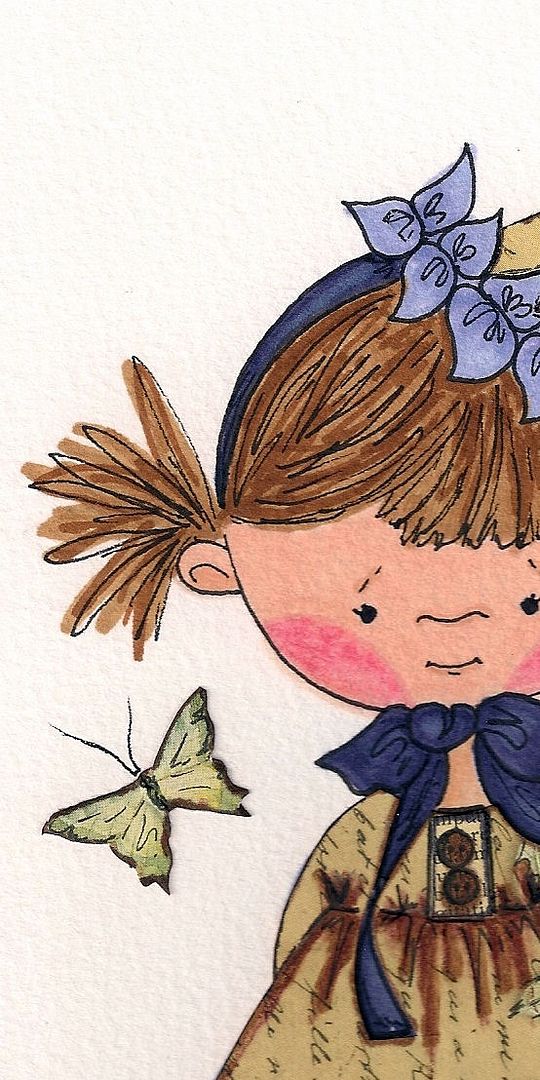 I started painting this little one yesterday, but I didn't like the way the dress turned out. I decided to cover it with some scrap book paper and I love how it turned out.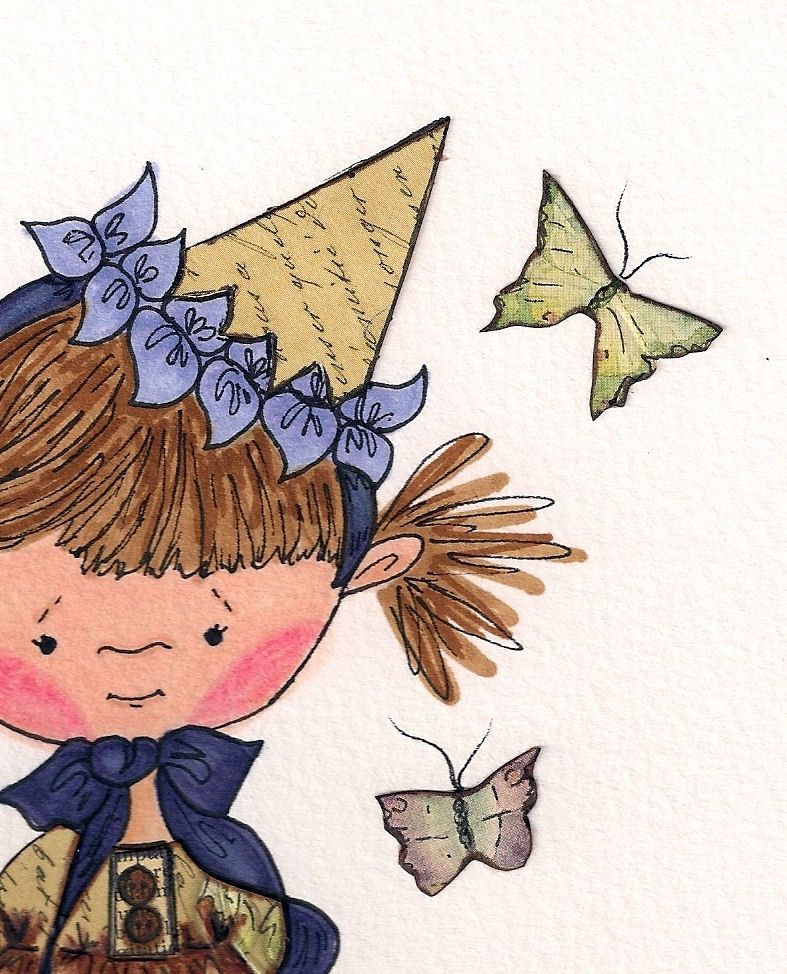 At first I wasn't quite sure and then I covered her hat with some more paper and added a few scrappy butterflies.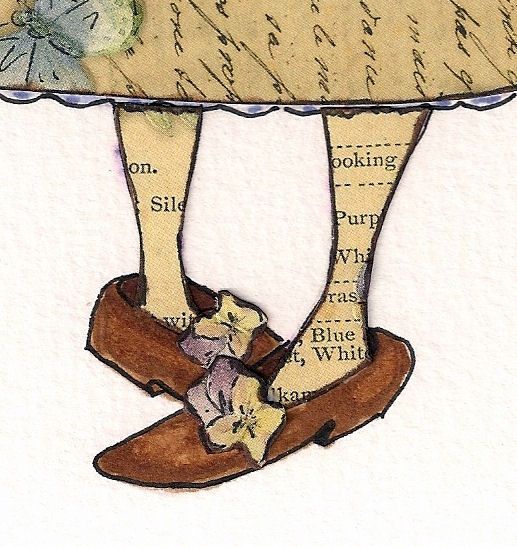 And then I gave her scrappy stockings and some little pansy flowers on her shoes and . . .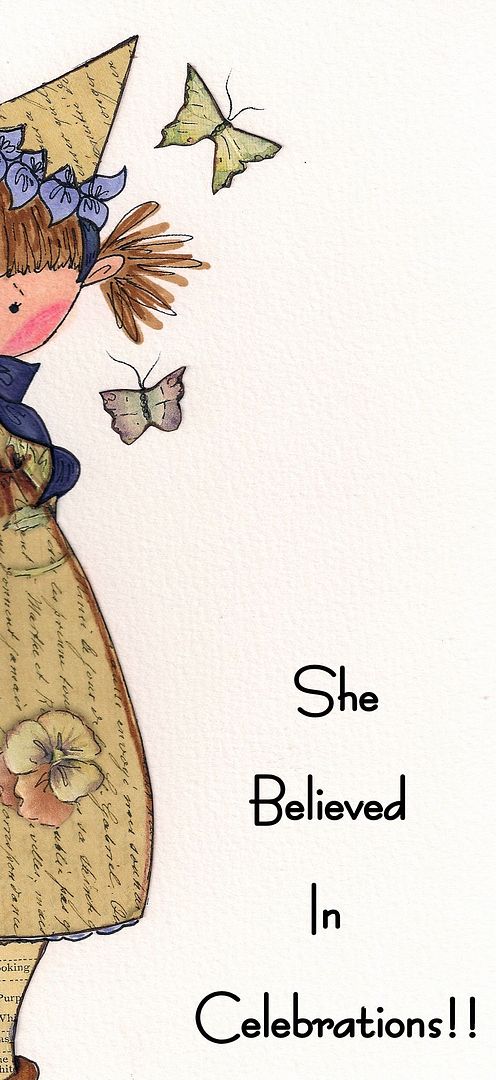 I fell completely and totally in love! She has a bit of an art deco feel to her don't you think?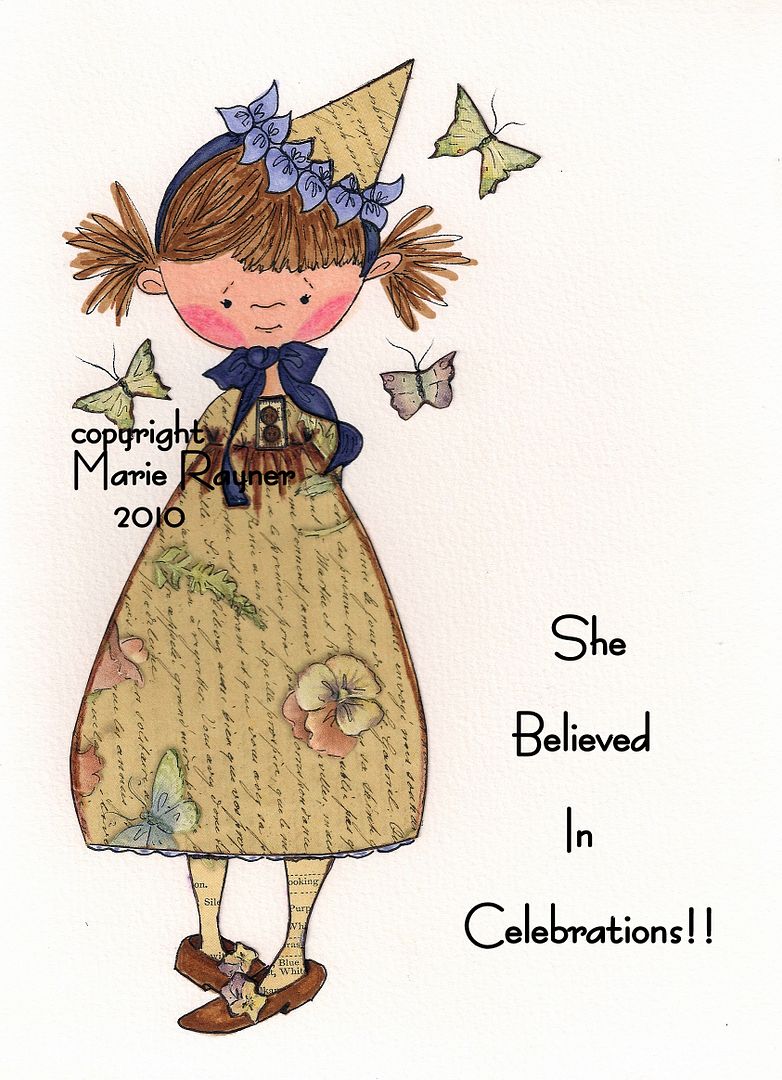 Someone on Facebook suggested that my drawings would make excellent cards. The good news is that I already to make some lovely cards with them . . . now if only one of the card companies would get on the bandwagon and discover them! That would be great! I can see them as unique little figurines as well. I have vision . . . it is only a matter of making them see the same vision I guess!