This little lady is the first completed painting from the sketches that I did when I was away on holidays in July. I think she turned out really sweet.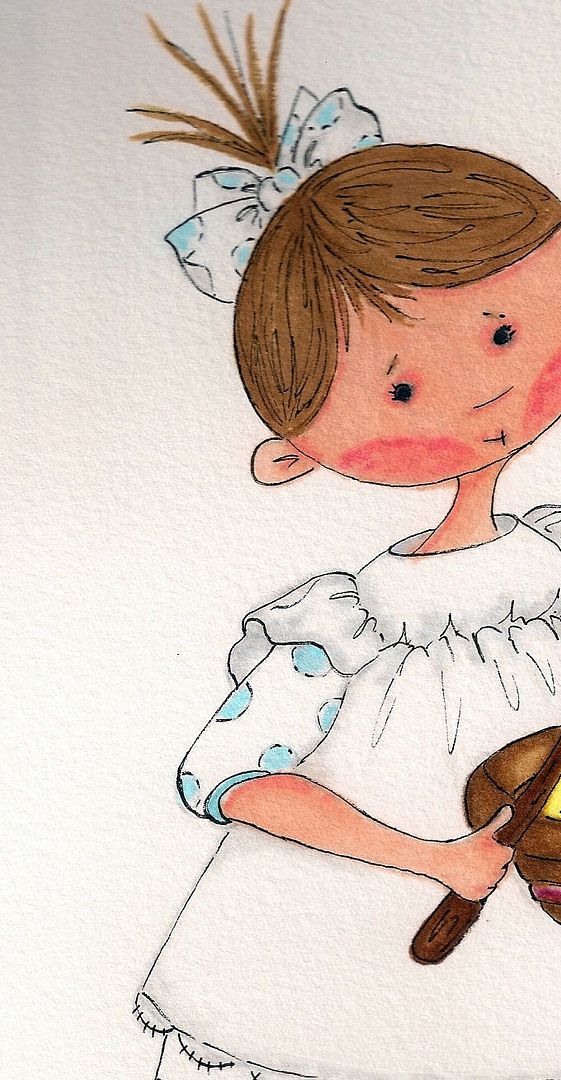 As you know food and cooking are both things that are very dear to my heart. I like to think that when I cook for someone else I am sharing a big piece of my heart with them actually, and I hope that when they eat something I have prepared for them, they can feel the love that I have for them!
I was really pleased with how she turned out. She is available as a print or as a card. Just send me a message and I'll see what I can do for you! I can see her hanging in the kitchen somewhere! What do you think??