There's a party down at the village Manse today and Miss Florrie Brighteyes is so excited to be invited. It's always such a special occasion . . . with lots of garden flowers bedecking little red and white toadstool tables . . . and pretty little fairy cakes.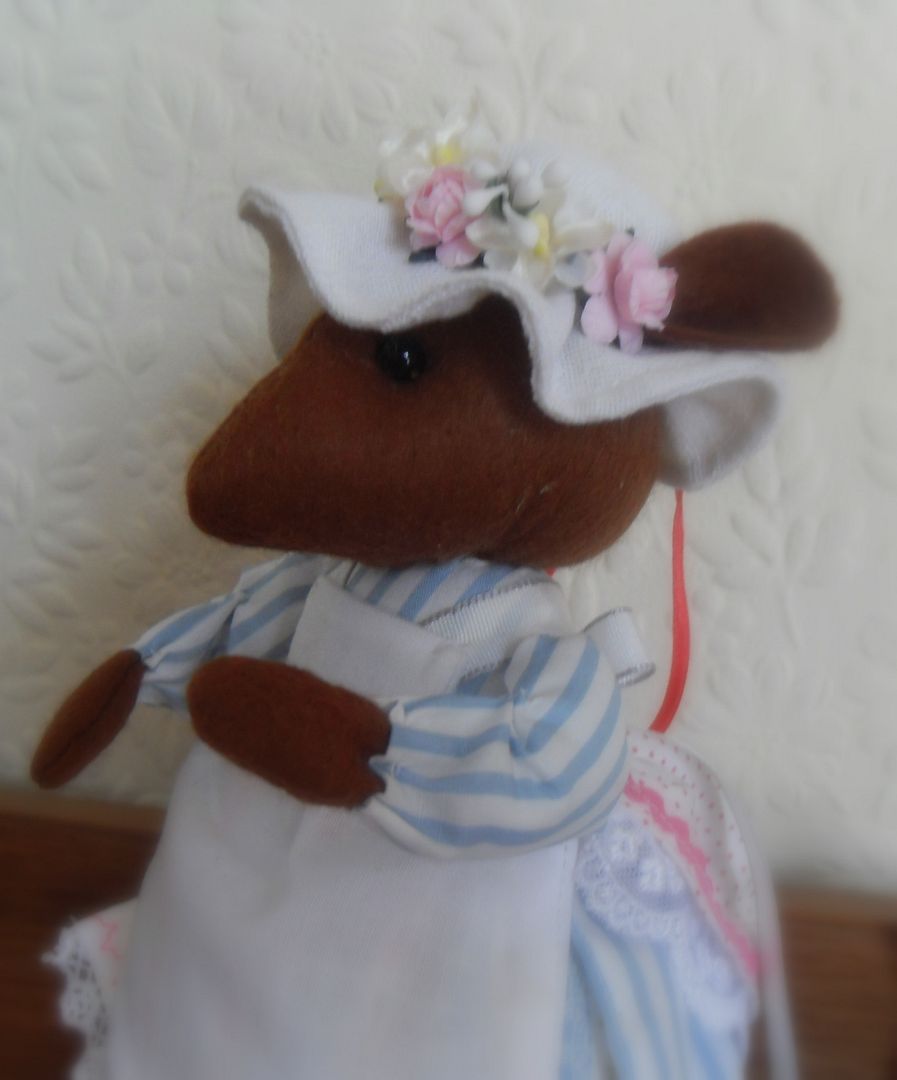 Miss Florrie loves fairy cakes and has been known to consume more than a few in her lifetime. How much better they taste in a pretty hat, covered in flowers and wearing a pretty pink pinafore edged in pink embroidery . . .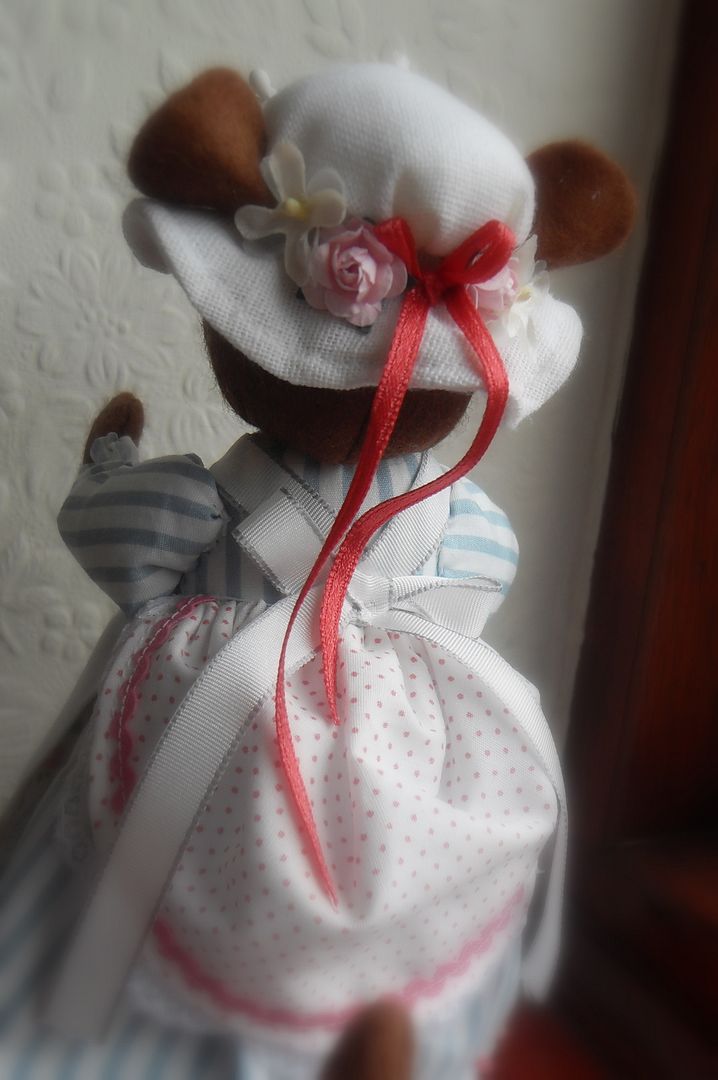 Her cute little bustle hides a multitude of sins . . . extra poundage no doubt, a minor result from the consumption of a bit too many fairy cakes . . . but then again . . . can a mouse ever be too plump? Can there ever be such a thing as too many fairy cakes???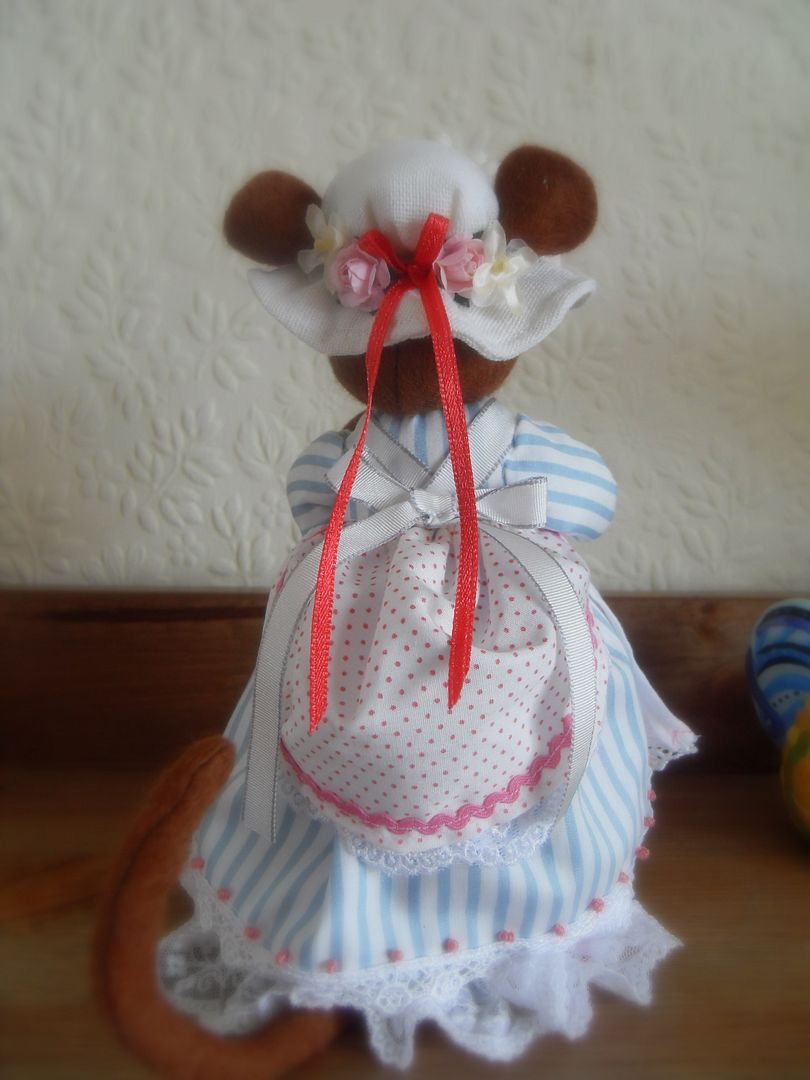 Her dainty skirt rustles as she prances through the grass on her way to the party . . . oh how lovely those pretty pink embroidered French Knot rosebuds look at the border . . . dainty ministrations from her adept needle and thread . . . perfect with her lace trimmed underdress . . . Perhaps a special *mouse* will take note . . . She's been hoping that he would for a long time now . . .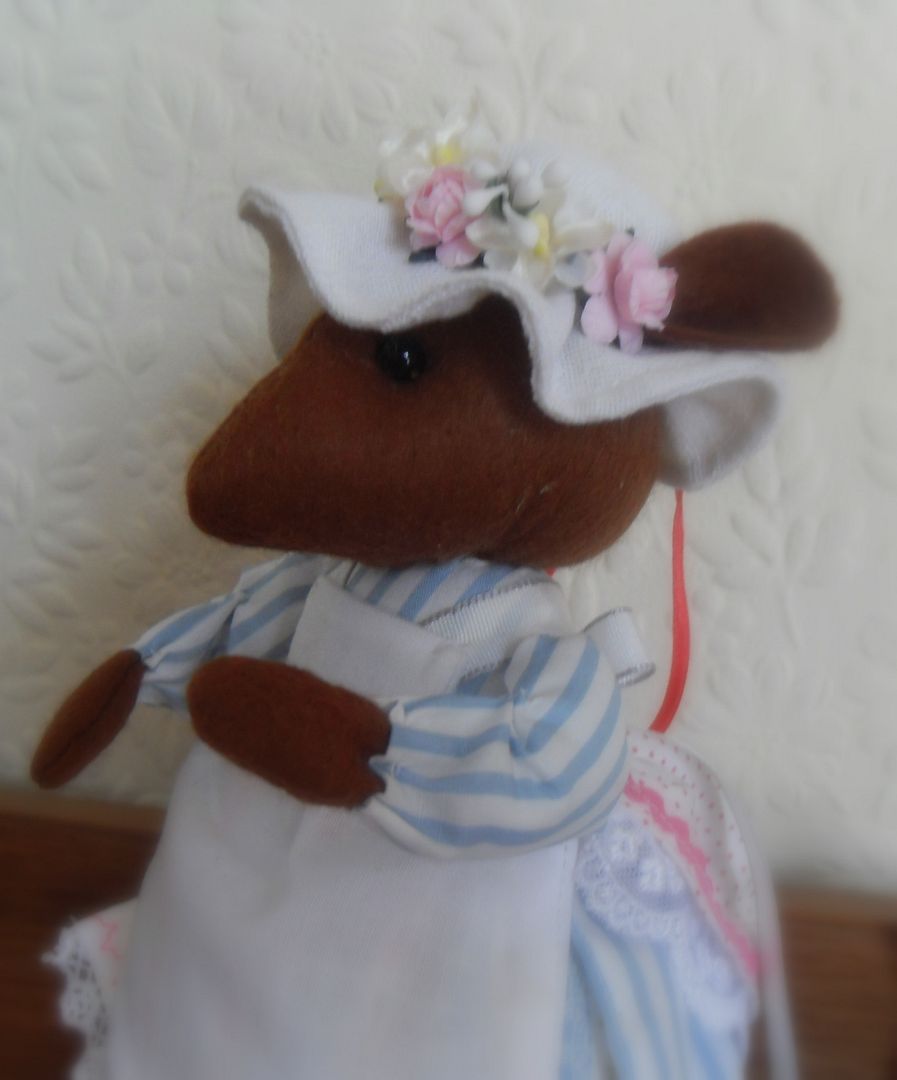 She can't help but smile a secret smile as she makes her way . . . she can hear the joyful sound of laughter beyond the hedge . . . and smell the sweet sugared fairy cakes . . . the bluebells tinkle amidst a faint spring breeze, announcing her arrival . . . all is well with the world.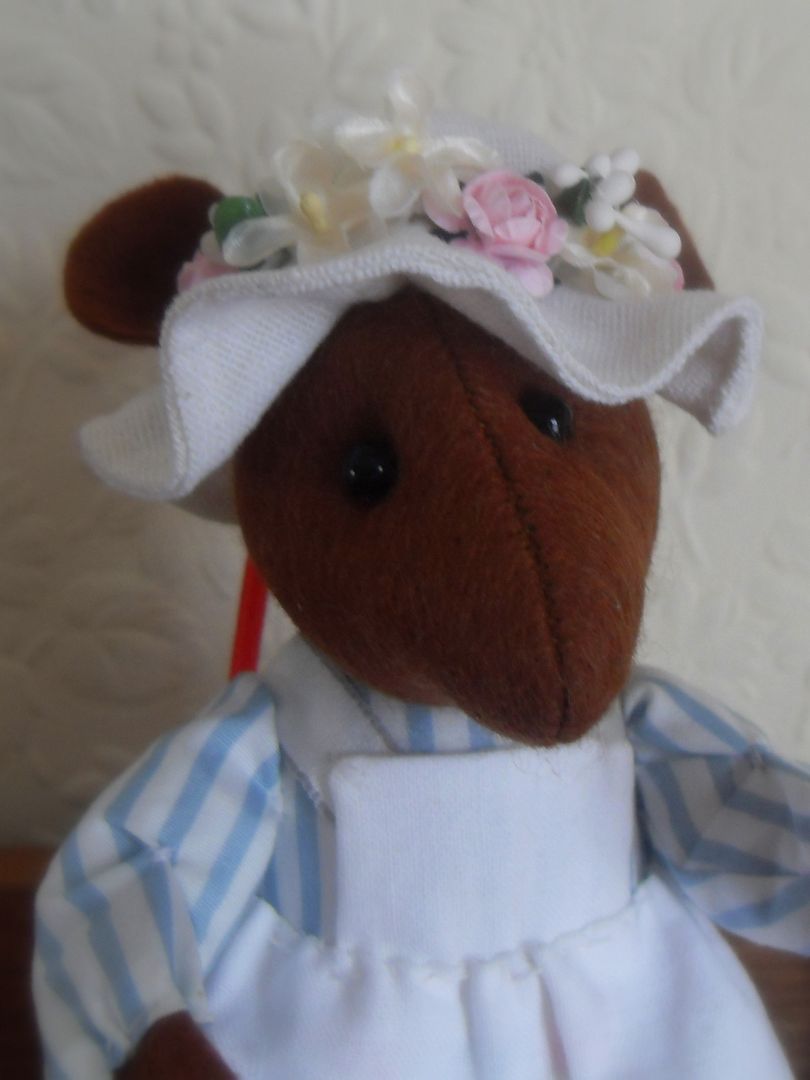 With flowered caps, tinkling bluebells, pink polka dotted bustles and frosted sugar fairy cakes, how can it be anything else?