I've made a few dolls lately since I moved up here to the North West. Enforced computer outage is good for your creative bent I have found. You get way more done!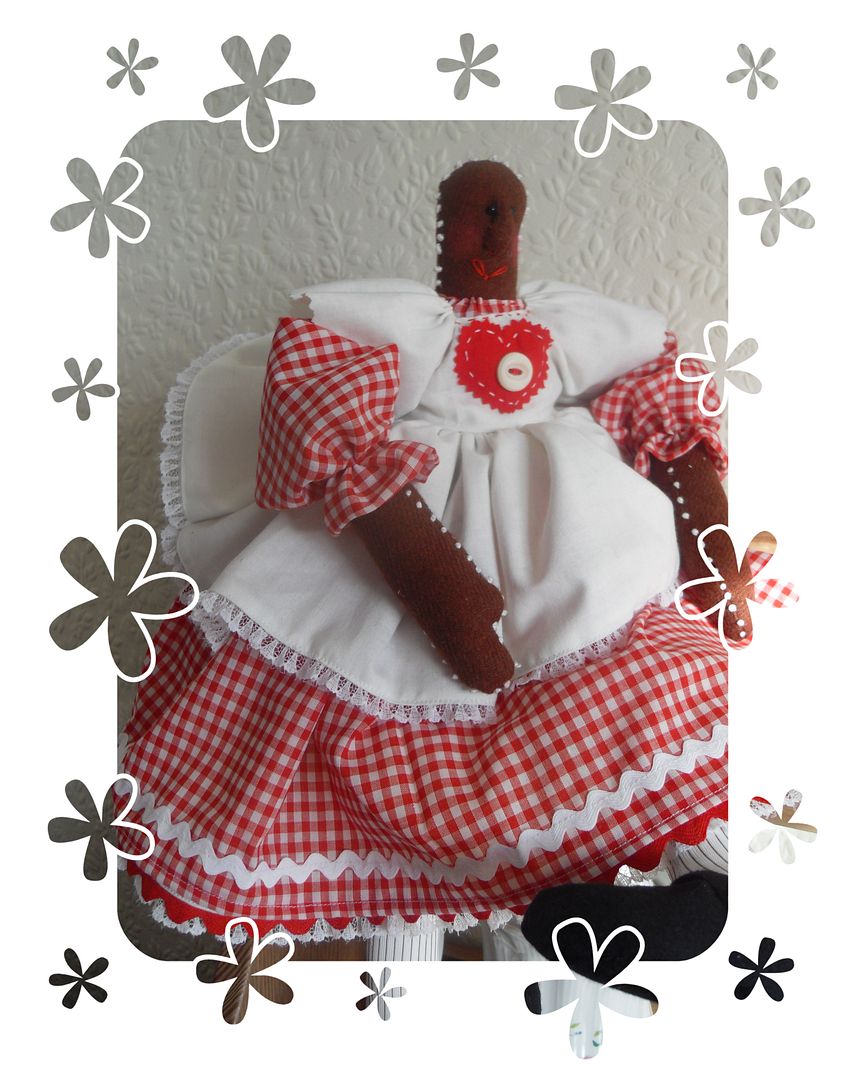 This one is a primitive style Gingerbread Lady. I think she's really pretty with her red check gingham dress, beautifully trimmed underskirt, lovely pinafore and black Mary Jane Shoes.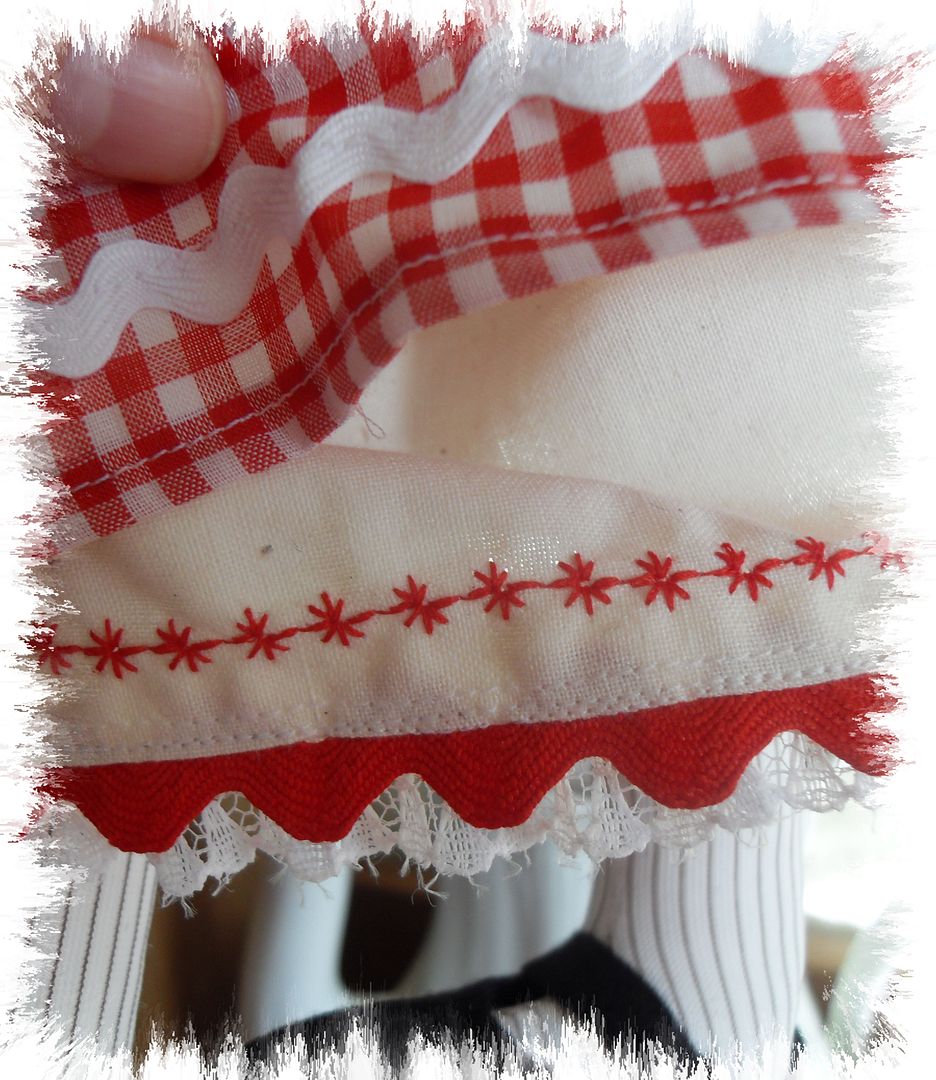 A lot of love, time and effort has gone into her every step of the way.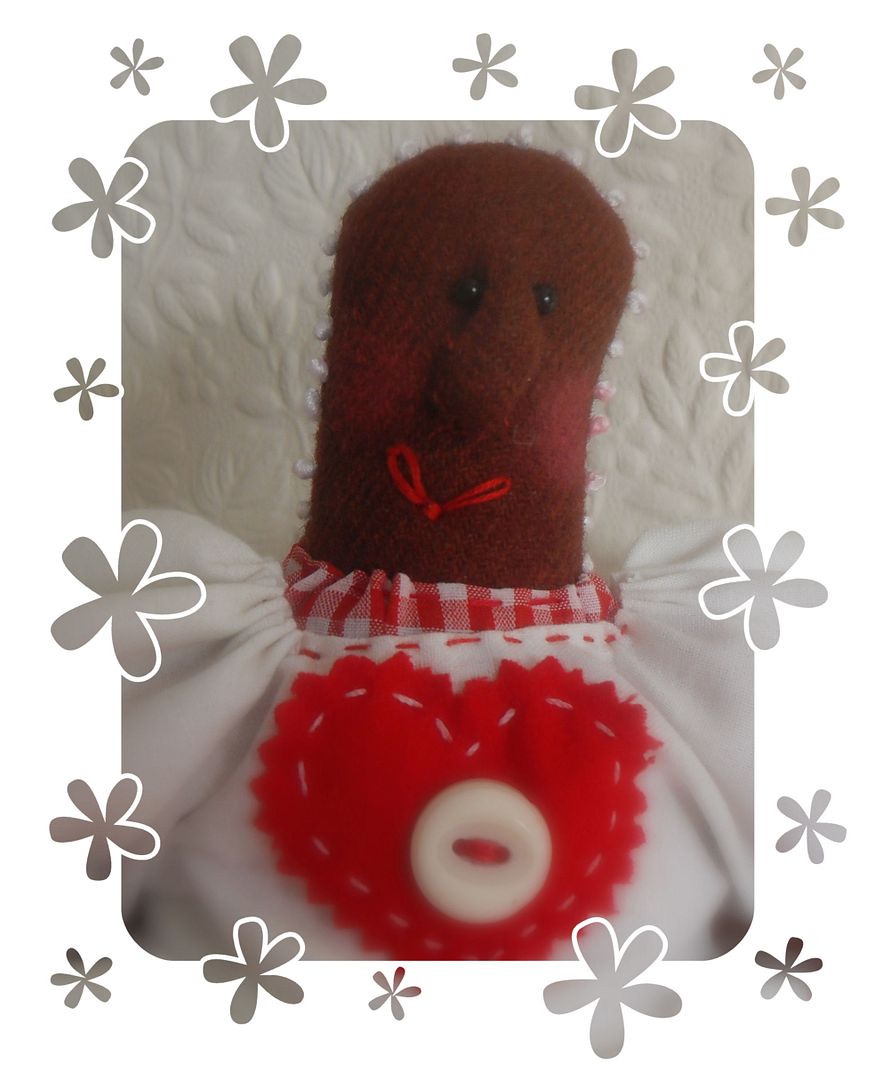 Is this a face only a mother could love??? Or could you love it too??? Check her out in my
Etsy Shop.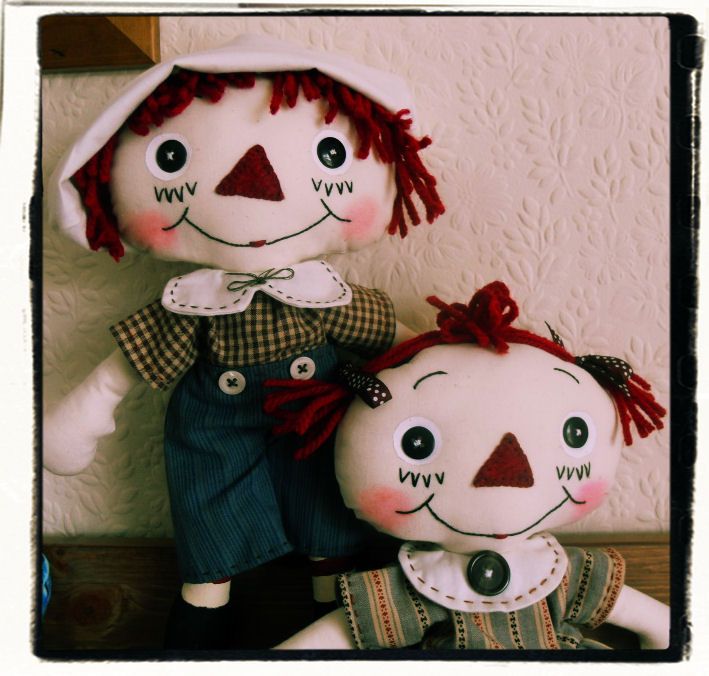 This little pair of raggamuffins is also for sale in my
Etsy Shop.
I just love Raggedy Dolls don't you???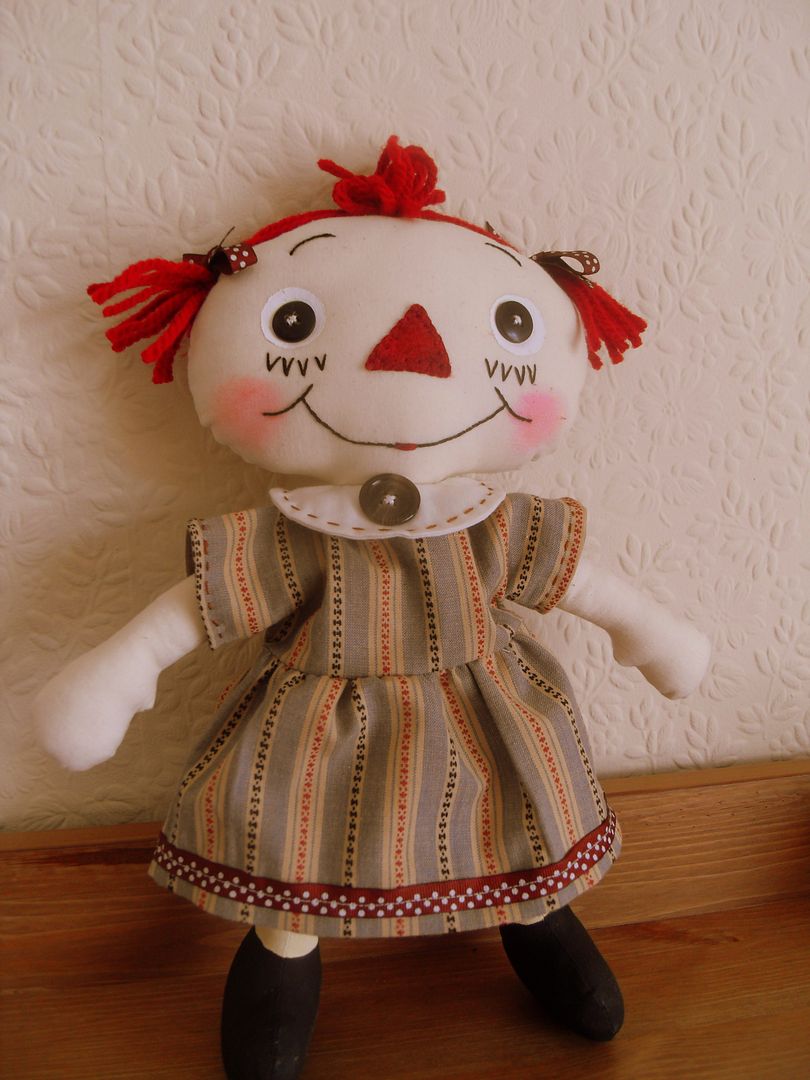 A lot of detail and love has gone into these two as well. They are being sold as a pair.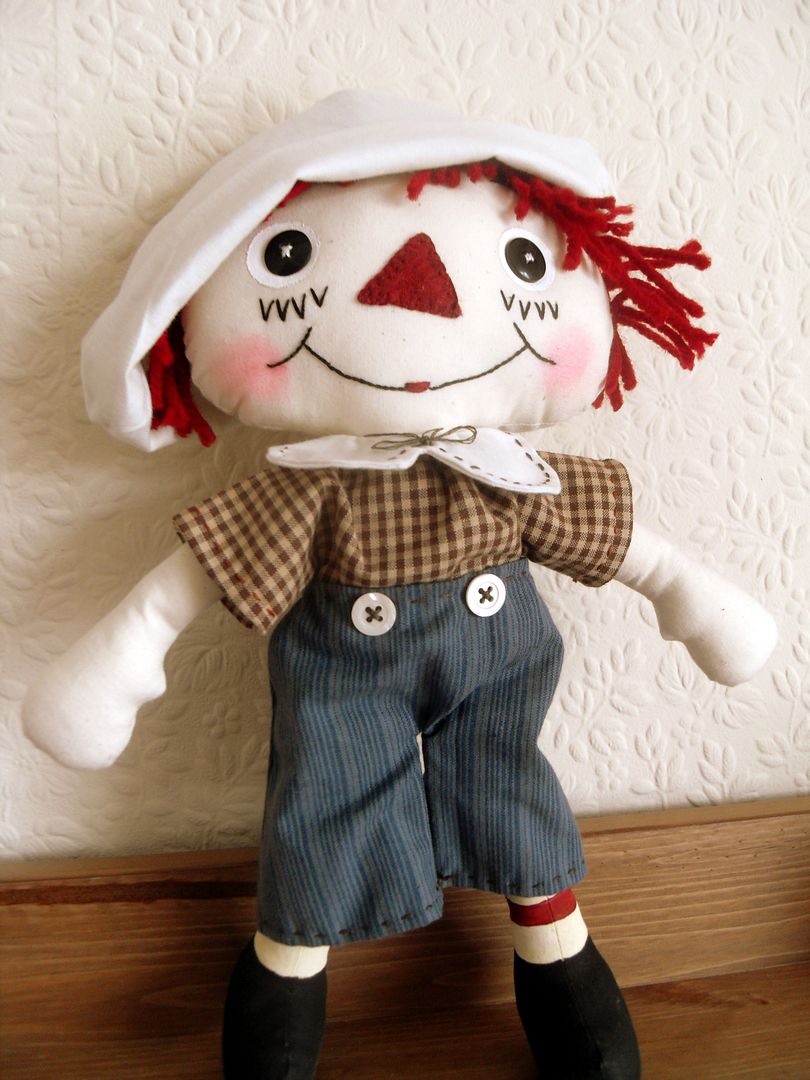 Also listed in my
Etsy Shop.
Thanks for sticking with me. I should be back soon with some artwork for you to enjoy!