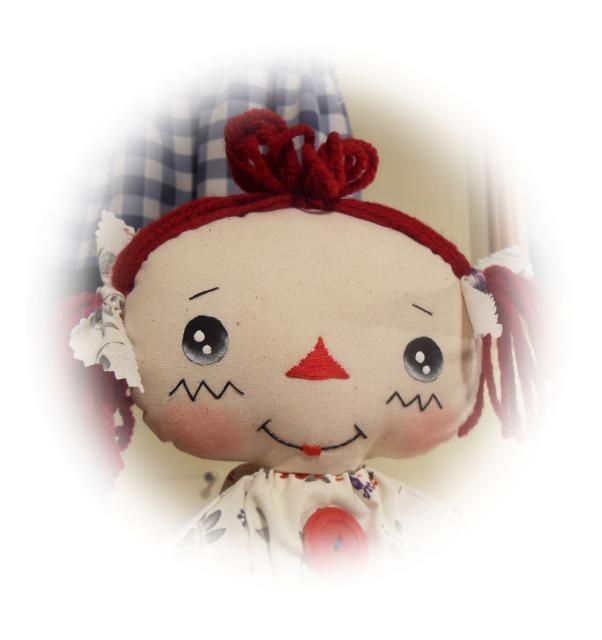 Say hello to Patty. She is my newest creation, once again, handcrafted in the old fashioned style of Raggedy dolls as created through the ages.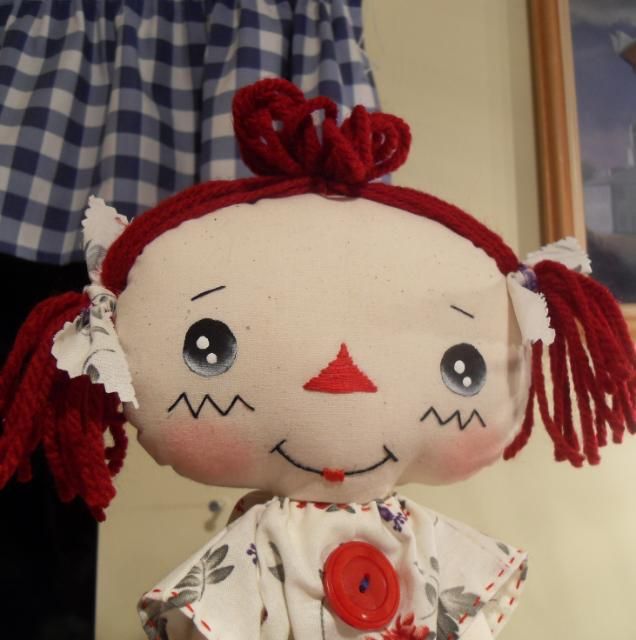 Little Patty stands 19 inches tall and is handcrafted of sturdy cotton muslin with a handstiched nose, mouth and brow. Her eyes are beautifully painted and her hair of good quality 100% wool in a textured burgundy red colour.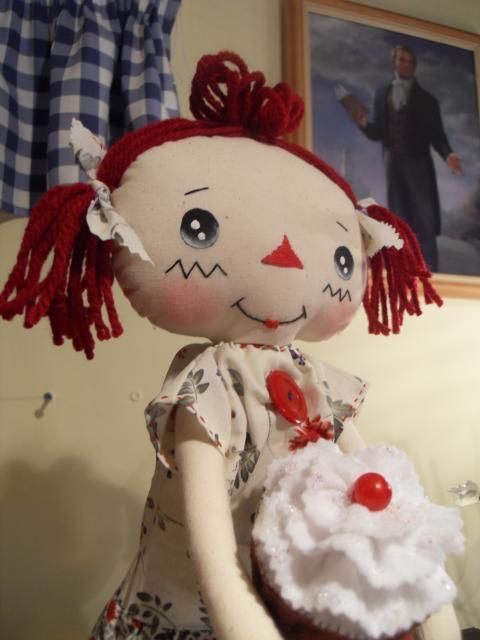 Her 100%cotton dress is of two beautiful prints and adorned with white cotton ricrac, which I have embellished with cotton embroidery trim. The bodice is adorned with a beautiful large red button, stolen from my button box which contains buttons which I have been collecting for years.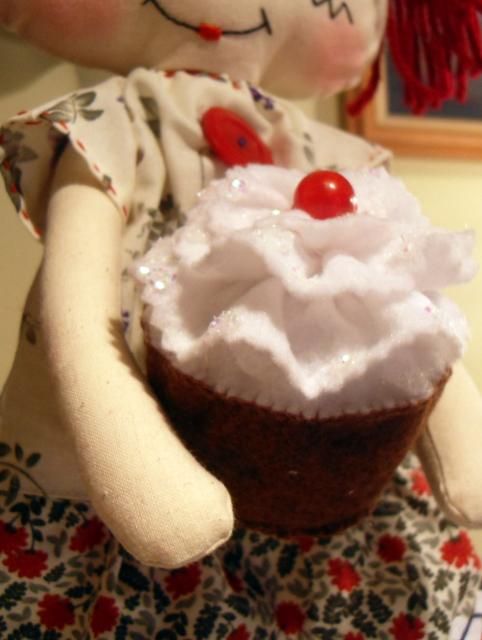 As you can see she's been baking a cake. A lovely hand-stiched felt gingercake with beautiful fluffy white icing and a red cherry on top, not to mention a sprinkle of sparkle!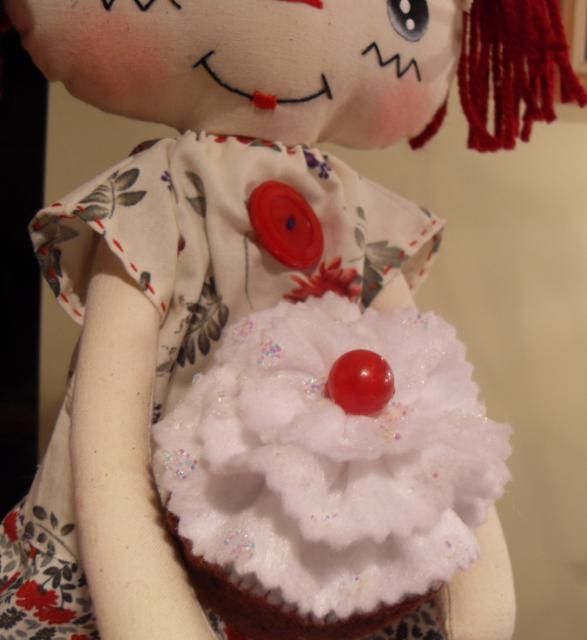 She has handpainted socks and Mary Jane shoes with button trim and is wearing cotton muslin bloomers.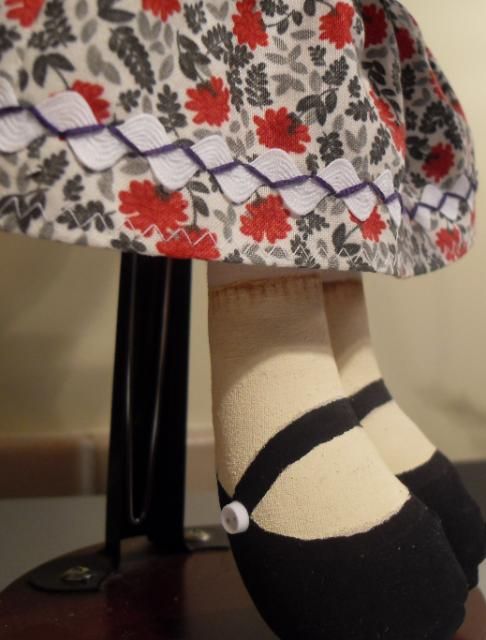 Very simple and sweet, she comes dated and signed personally by myself. She's looking for a new home and someone to love. It could be you!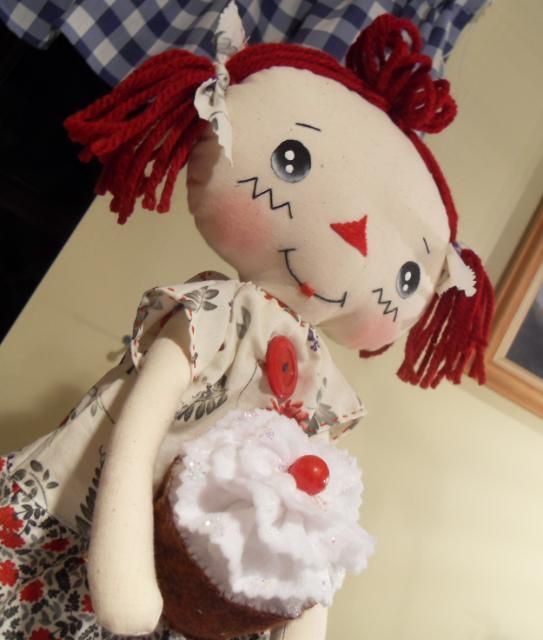 Price is £20.00 plus £5.00 postage to anywhere in the world. Perfectly detailed, quality construction, and from a smoke free home. What do you say, is there a place in your heart and your for Patty and her little cake??
SOLD!
Thanks very much Pat!