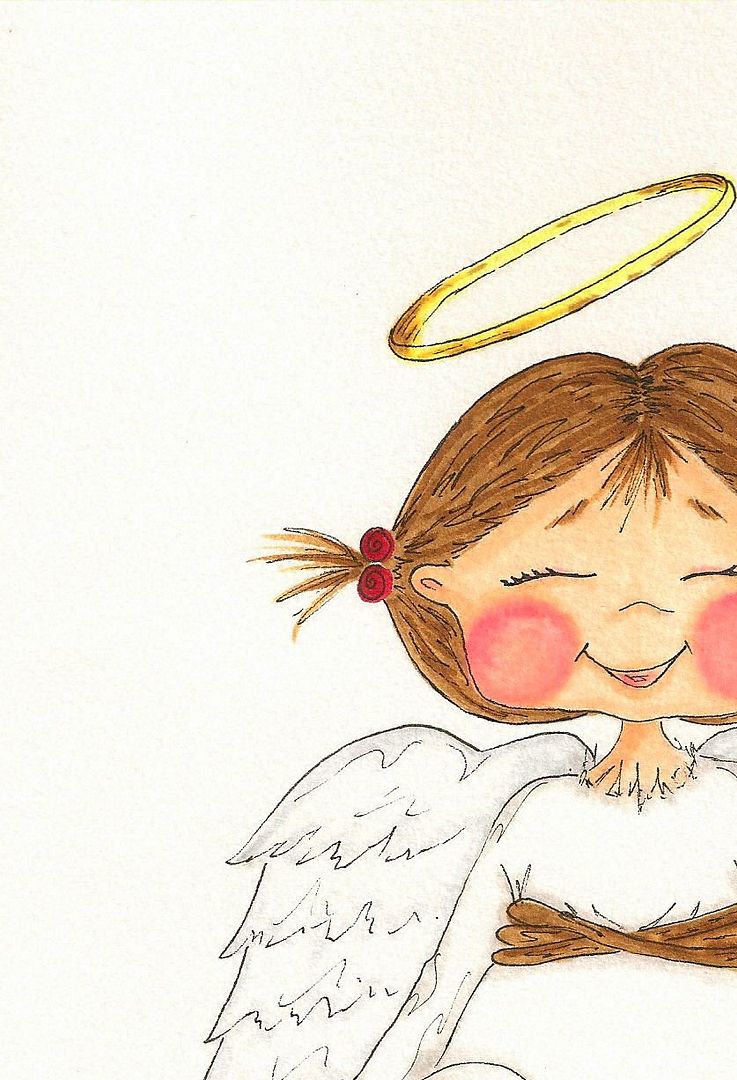 And suddenly there was with the angel a multitude of the heavenly host praising God, and saying,Glory to God in the highest, and on earth peace, good will toward men.
~Luke 2:13,14
How amazing that must have been to the shepherds on that cold winter's night so many years ago for the heavens to be filled with angels singing their praises towards God for His most unspeakable gift to us.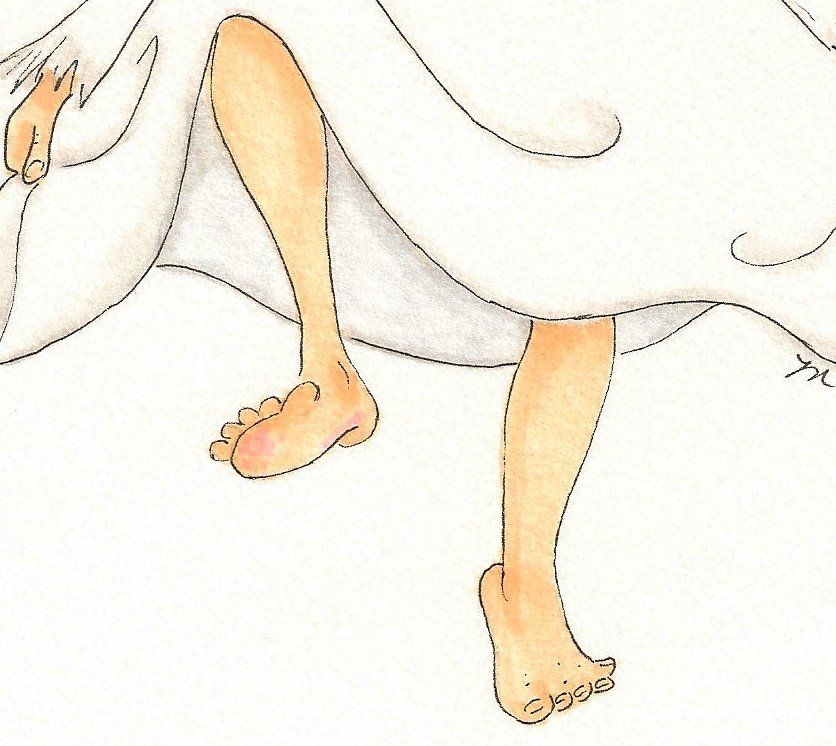 This little angel is sure shouting out her praises and joy at this most blessed event!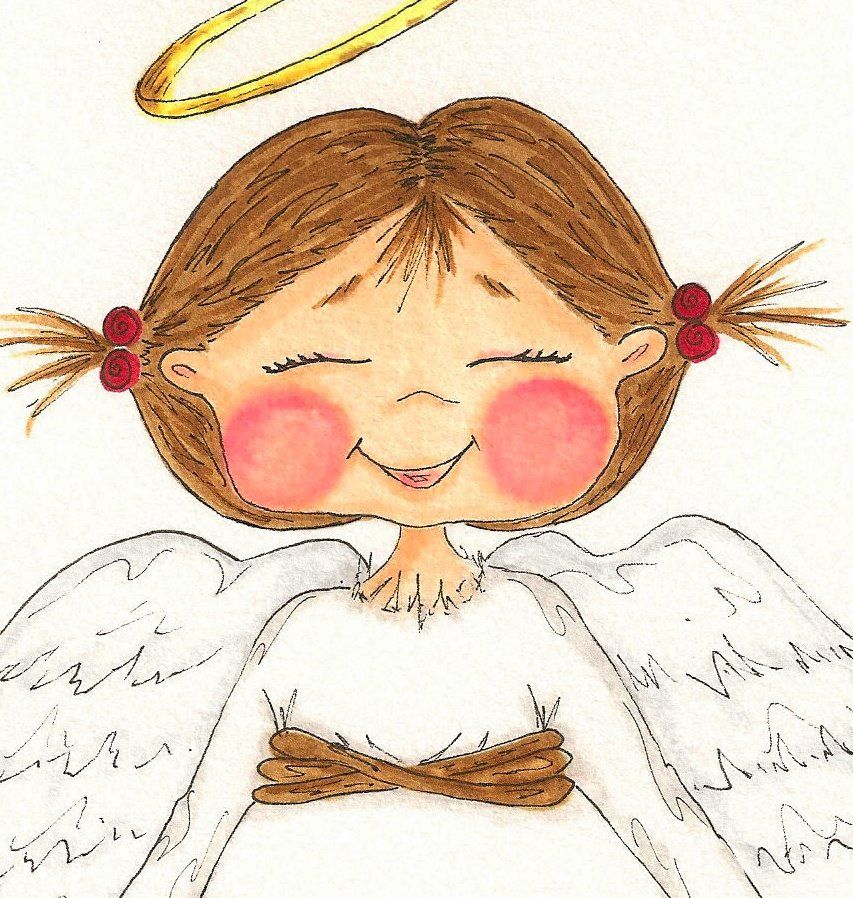 This latest piece is available as an A4 size print or as a greeting card. The original piece is done in a mixture of water colours, prisma markers, prisma coloured pencils and inks. This would make a lovely Christmas card or momento for that special person or family in your life.
All artwork is printed on A4 sized Somerset enhanced Archival 100% cotton paper. Cards are 6 inches by 4 inches and mounted on linen textured card, left blank inside, waiting for your own personal message to be inscribed. Printed in Archival pigment inks. Feel free to contact me on mariealicejoan at aol dot com to find out more.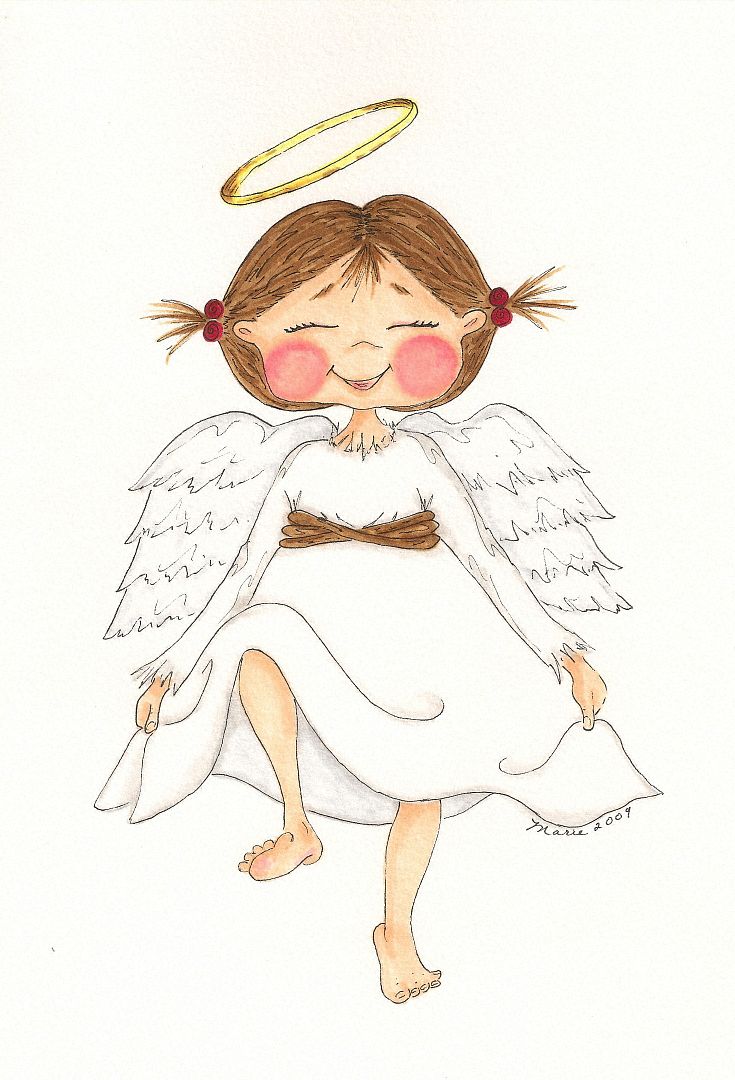 (I know!! It's been far too long. I've been busy doing commissions, but look forward to seeing more new pieces from me in the near future. Lots of sketches in my to do pile!!)