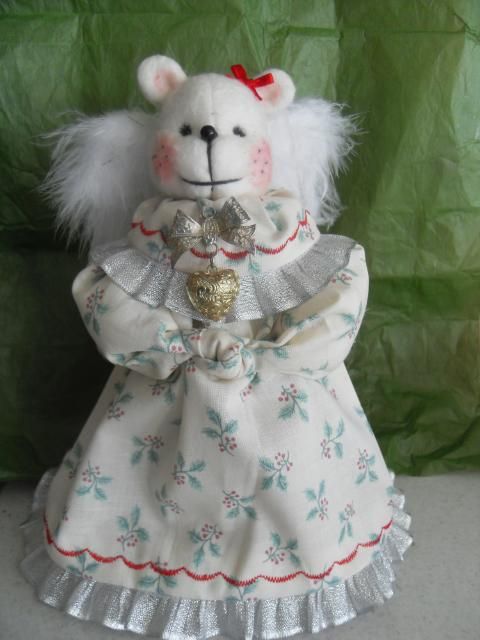 "The Christmas Angels"
If you see some different lights
Around your Christmas tree
It could be Christmas Angels
Hiding there to see.
The fun and joy of Christmas
As they watch the children play.
And as they watch you celebrate
This very special day.
But there's another reason that
The Christmas angels appear,
They're here to remind us why
It's a special time of year.
This is the day that Christ was born
Years ago in Bethlehem
He's the one who is our Savior
He is King of all the land.
So celebrate His birthday
With your presents, cheer and love
And let Him know you're glad He is
Our Savior up above.
Then the Christmas Angels
Will be happy they were here
And they can leave, but don't you fret
They'll be back again next year.
~Ron Lantz, 2000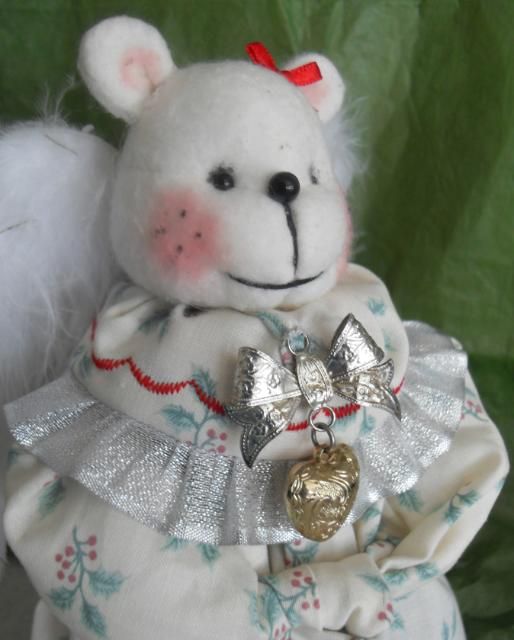 I recently finished this lovely Christmas Angel Bear. Standing 9 inches tall, she is just perfect for sitting on top of your tree, or as a free standing angel. She's really sweet and has a hand sculpted head, and face created from Warm and Natural needled cotton Quilt batting. She is a one of a kind, and looking for a home to live in this Christmas. Available now for purchase in my
Etsy Shop.