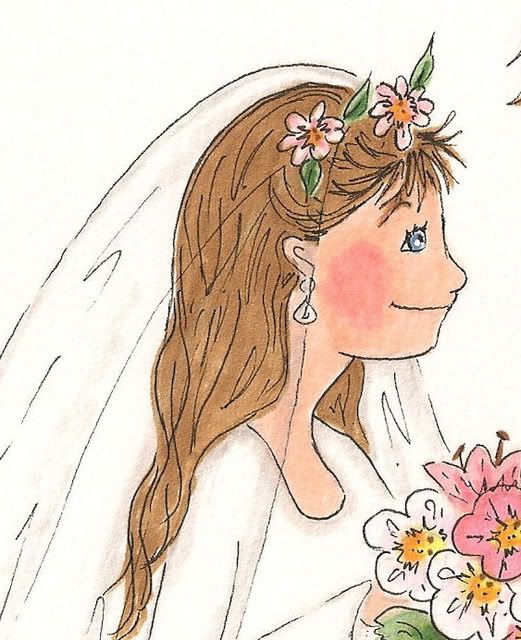 From this moment life has begun
From this moment you are the one
Right beside you is where I belong
From this moment on
From this moment I have been blessed
I live only for your happiness
And for your love I'd give my last breath
From this moment on
I give my hand to you with all my heart
Can't wait to live my life with you, can't wait to start
You and I will never be apart
My dreams came true because of you
~From this moment, Shania Twain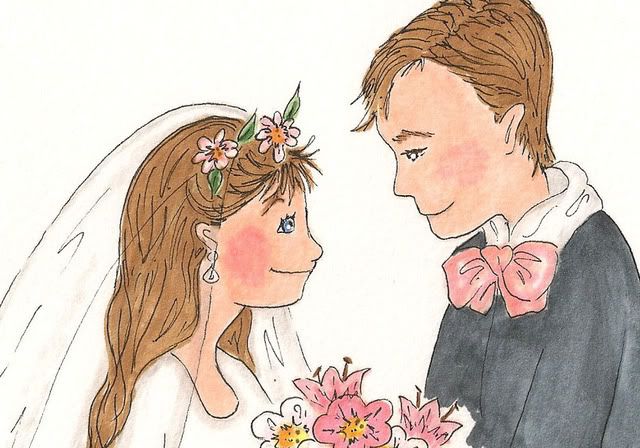 A friend of mine asked me to design a wedding card for her to give to a friend. I was more than happy to oblige. I hope that I was able to capture the sweetness of this special moment in any woman's life.
This latest piece is available as an A4 size print or as a greeting card. The original piece is done in a mixture of water colours, prisma markers, prisma coloured pencils and inks. This would make a lovely card or momento for a sister, daughter, or a special friend.
All artwork is printed on A4 sized Somerset enhanced Archival 100% cotton paper. Cards are 6 inches by 4 inches and mounted on linen textured card, left blank inside, waiting for your own personal message to be inscribed. Printed in Archival pigment inks. Feel free to contact me on mariealicejoan at aol dot com to find out more.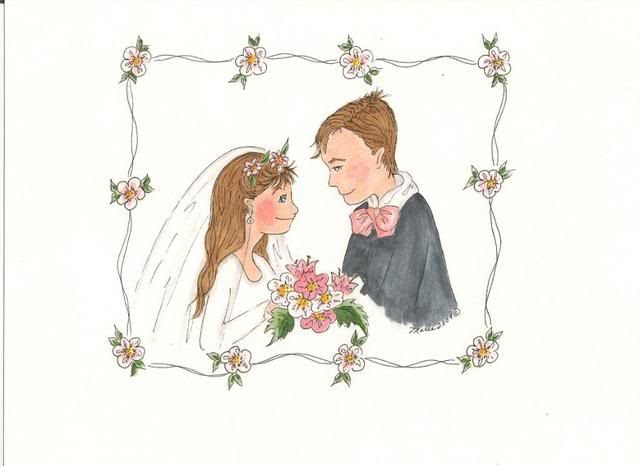 And just to show you what it looks like with words . . . I can also personalize it with names and dates.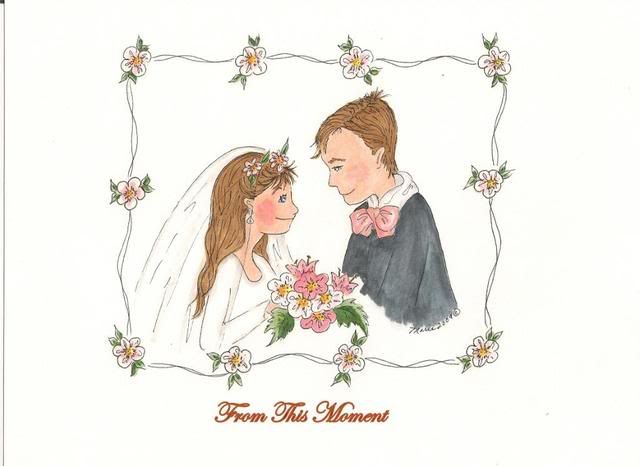 From this Moment.