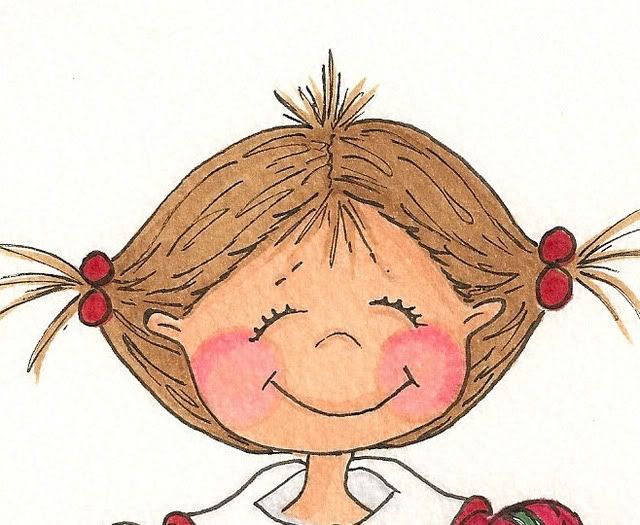 Sitting under the mistletoe
(Pale-green, fairy mistletoe),
One last candle burning low,
All the sleepy dancers gone,
Just one candle burning on,
Shadows lurking everywhere:
Some one came, and kissed me there.

Tired I was; my head would go
Nodding under the mistletoe
(Pale-green, fairy mistletoe),
No footsteps came, no voice, but only,
Just as I sat there, sleepy, lonely,
Stooped in the still and shadowy air
Lips unseen - and kissed me there.
~Walter de la Mare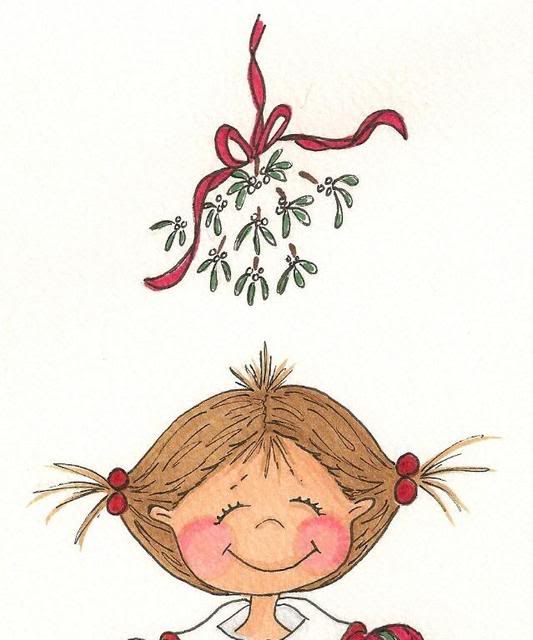 I just fell in love with this little girl and her cheeky expression. She still has a sense of joy from being young and not having
to worry about things like mortgages and
cheap health insurance
. She is definitely up
for some fun under the mistletoe!
Hi Ho the mistletoe, someone waits for you!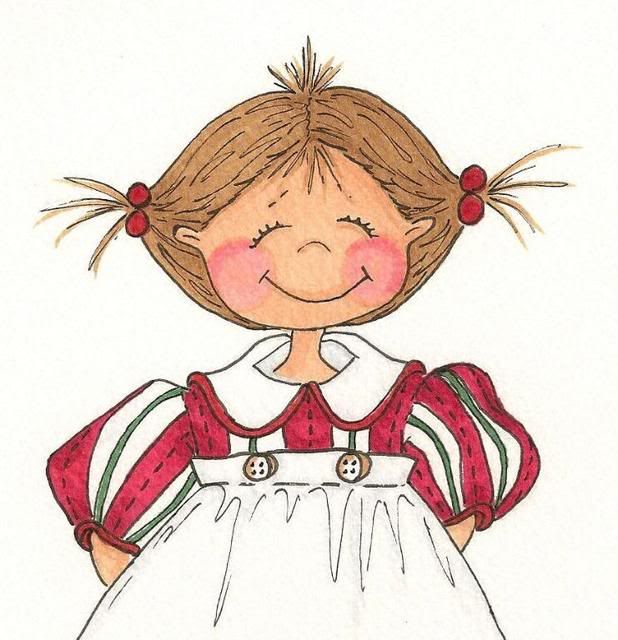 This latest piece is available as an A4 size print or as a greeting card. The original piece is done in a mixture of water colours, prisma markers, prisma coloured pencils and inks. This would make a lovely card or momento for a sister, daughters, or a special friend.
All artwork is printed on A4 sized Somerset enhanced Archival 100% cotton paper. Cards are 6 inches by 4 inches and mounted on linen textured card, left blank inside, waiting for your own personal message to be inscribed. Printed in Archival pigment inks. Feel free to contact me on mariealicejoan at aol dot com to find out more.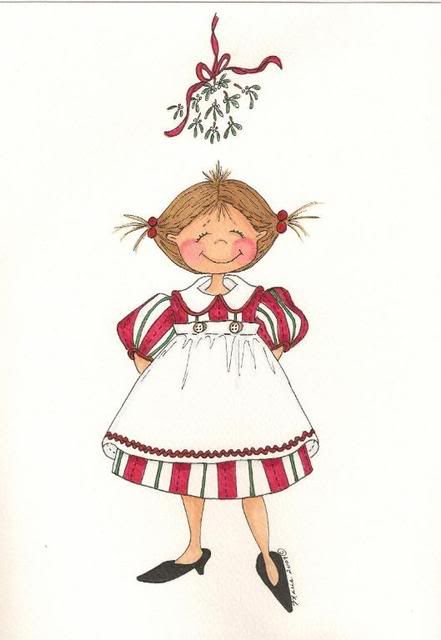 Under The Mistletoe . . . someone waits for you!