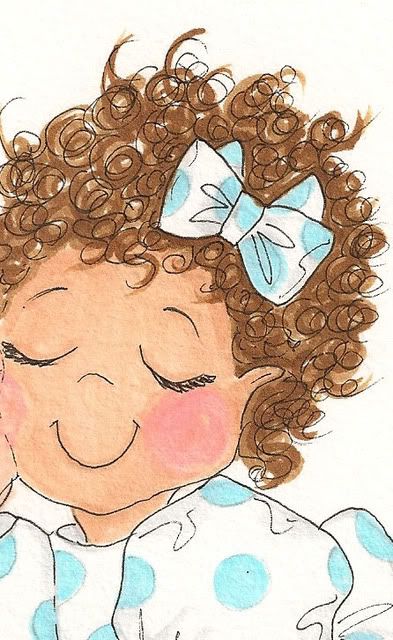 My sister and I have always been really close. She was the very first friend I ever remember having. Sure, we used to fight a lot when we were teenagers . . . you know, about things like clothes and makeup . . . nothing too serious. When it came right down to the line . . . we supported each other in everything. When my last marriage broke up, my sister was the only one who was there for me, supporting me. I love her to pieces. Life made us sisters, but love indeed made us friends.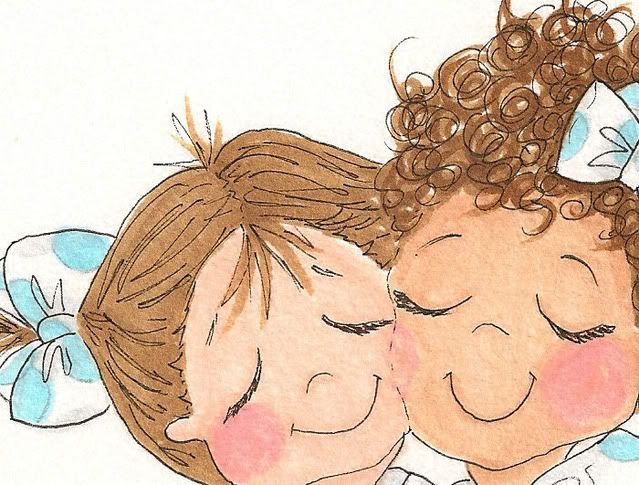 This latest piece is available as an A4 size print or as a greeting card. The original piece is done in a mixture of water colours, prisma markers, prisma coloured pencils and inks. This would make a lovely card or momento for a sister, daughters, or a special friend.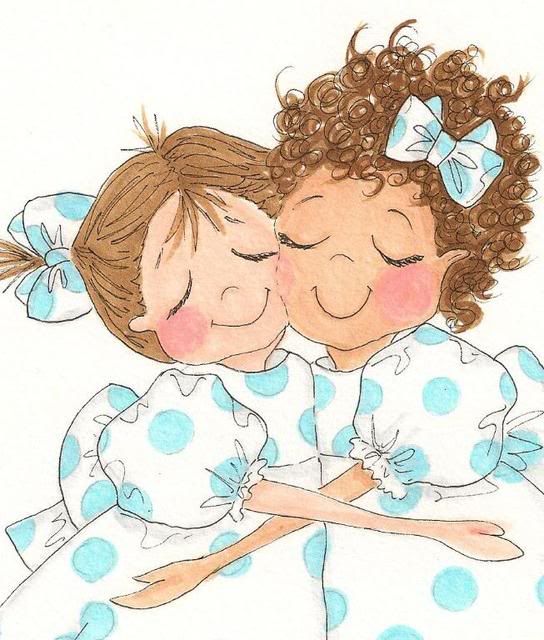 All artwork is printed on A4 sized Somerset enhanced Archival 100% cotton paper. Cards are 6 inches by 4 inches and mounted on linen textured card, left blank inside, waiting for your own personal message to be inscribed. Printed in Archival pigment inks. Feel free to contact me on mariealicejoan at aol dot com to find out more.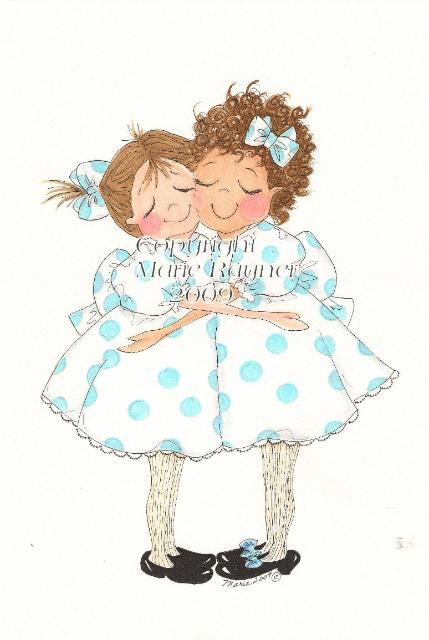 Life Made Us Sisters, Love Made Us Friends . . .