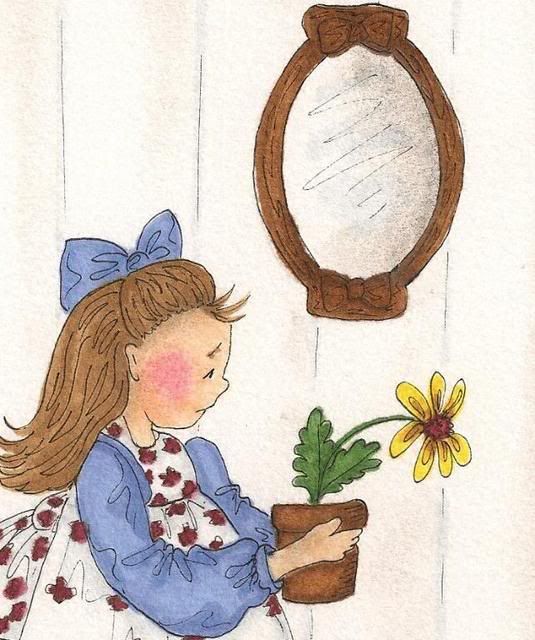 To err is human
To forgive takes restraint;
To forget you forgave,
is the mark of a saint.
~Unknown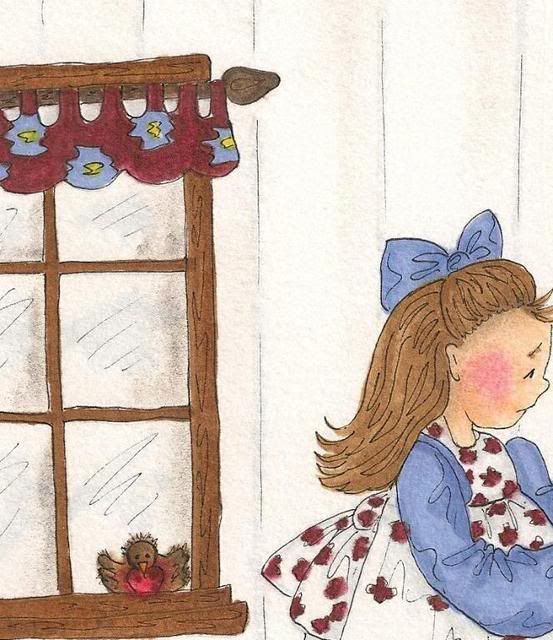 Sometimes it's just so hard to say you're sorry. The words just don't seem to come or they seem so inadequate. Here's a little card that might help saying I'm sorry to be just that little bit easier, or at least break the ice . . . .

This latest piece is available as an A4 size print or as a greeting card. The original piece is done in a mixture of water colours, prisma markers, prisma coloured pencils and inks. This would make a lovely gift for a special friend, child, grandchild, or other loved one.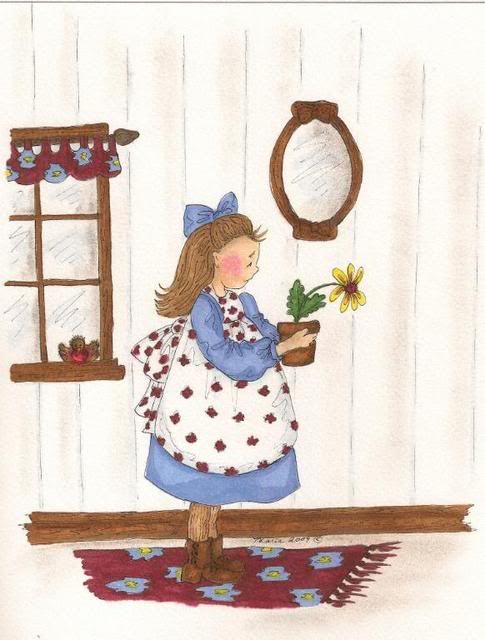 All artwork is printed on A4 sized Somerset enhanced Archival 100% cotton paper. Cards are 6 inches by 4 inches and mounted on linen textured card, left blank inside, waiting for your own personal message to be inscribed. Printed in Archival pigment inks. Feel free to contact me on mariealicejoan at aol dot com to find out more.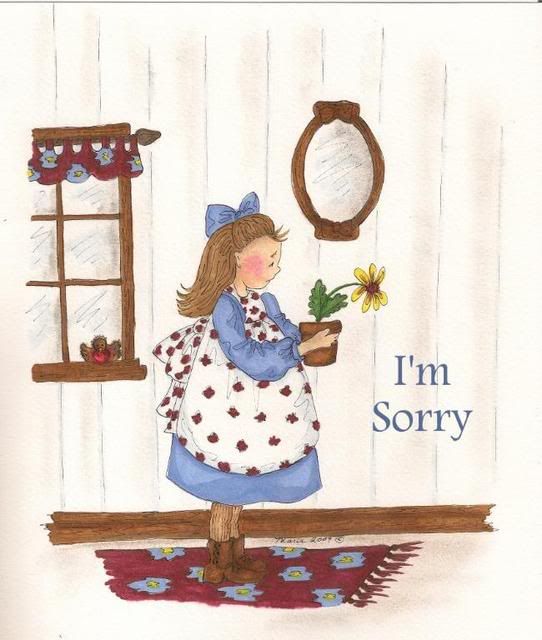 I can also put sentiments on the front of the card for those who wish it that way. Any font, any colour, and any sentiments. Just let me know what you would like.