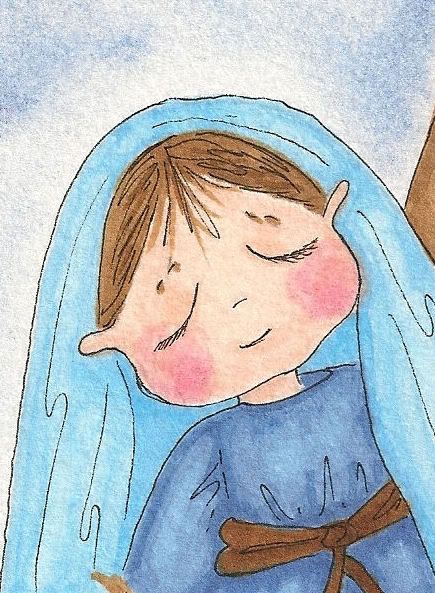 Which of us as a child of the 50's and 60's did not experience the joy of being able to participate in our school or churche's annual Nativity Play. I was lucky in that they were still being done when my older children were at school and even today the local village church does one at Christmas time which Todd and I like to go down and watch.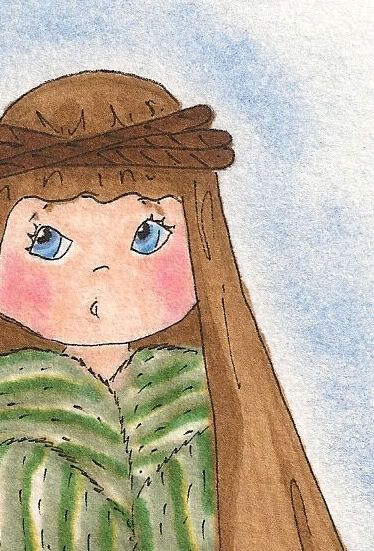 They are charming affairs . . . the little boys dressed up in their bathrobes, with mother's tea towels draped atop their heads and tied into place . . . the little girls with their long dressed and blanket head gear, the angels with their gilt wings tied into place. It's all so very lovely and
helps to remind us of the true meaning of Christmas and God's special gift to the world one starry night, a long time ago . . .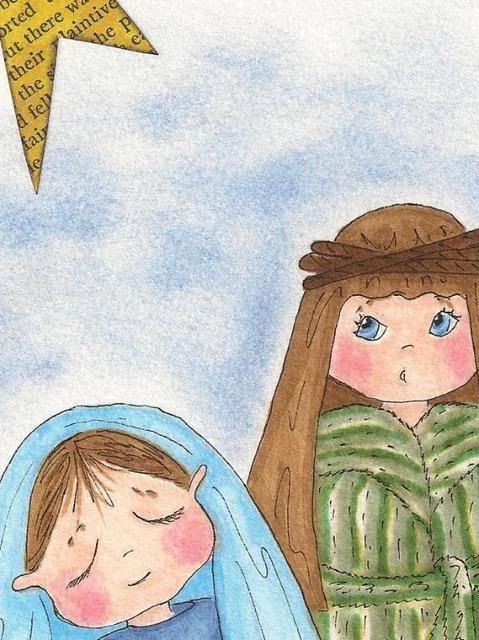 This latest piece is available as an A4 size print or as a greeting card. The original piece is done in a mixture of water colours, prisma markers, prisma coloured pencils and inks, with a painted scrap paper star accent. This would make a lovely card or momento for a special friend, child, grandchild, or other loved one.
All artwork is printed on A4 sized Somerset enhanced Archival 100% cotton paper. Cards are 6 inches by 4 inches and mounted on linen textured card, left blank inside, waiting for your own personal message to be inscribed. Printed in Archival pigment inks. Feel free to contact me on mariealicejoan at aol dot com to find out more.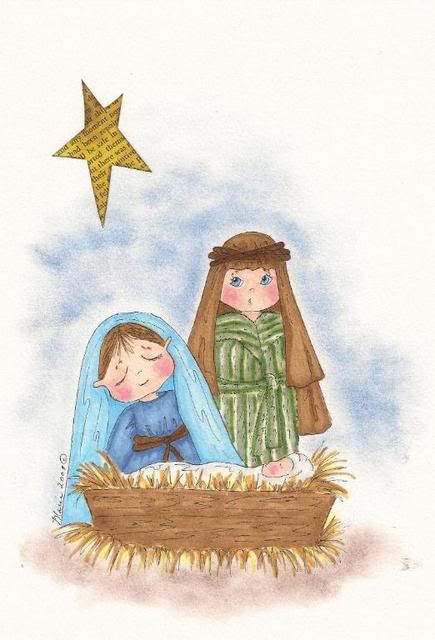 One Starry Night . . .