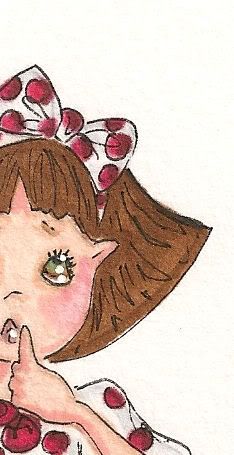 I think my middle son must have been about 4 years old, as he was still going to nursery school. I can remember looking at him for several days, and thinking to myself, that something looked mighty different, but I just couldn't put my finger on it . . . He was my fuzzy bear with Shirley Temple curls scattered all over his head. The kind of hair most girls would kill for. It wasn't until I went to wash his hair in the bath that I realized that he had cut off all his curls across the front of his head right down to the scalp . . . Thank goodness hair grows back. I think this is something most kids do at one time or another, if not to each other, then certainly to their dolls . . . (I had a very bald Barbie doll at one time . . . )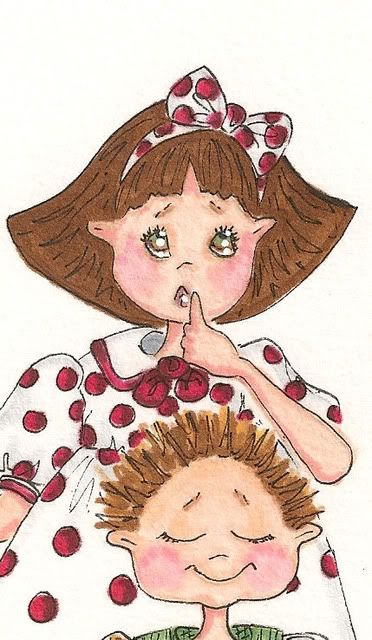 This latest piece is available as an A4 size print or as a greeting card. The original piece is done in a mixture of water colours, prisma markers, prisma coloured pencils, and inks. This would make a lovely gift for a special friend, child, grandchild, or other loved one.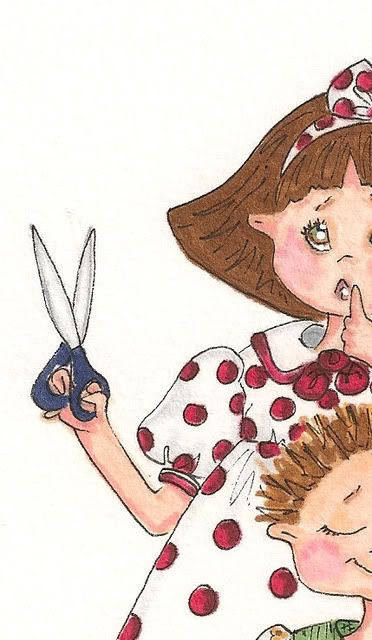 All artwork is printed on A4 sized Somerset enhanced Archival 100% cotton paper. Cards are 6 inches by 4 inches and mounted on linen textured card, left blank inside, waiting for your own personal message to be inscribed. Printed in Archival pigment inks. Feel free to contact me on mariealicejoan at aol dot com to find out more.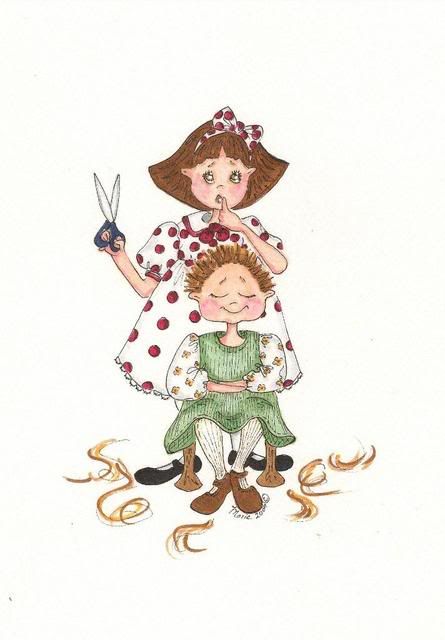 It Seemed Like A Good Idea At The Time . . . (well, it did!)