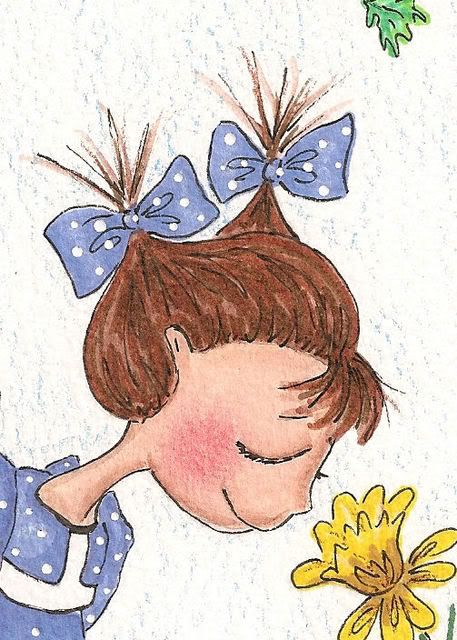 Postcards from Heaven,
That fall like the dew
Little gifts from God
just for me and for you.

The song of a bird,
the dew on the grass,
the stars in the night sky,
daffodils en masse.

Beauty surrounds us.
We see it each day.
All ours to enjoy.
In God's special way.
~Marie Rayner, 2009
Excuse my cheesy little poem, but it is the way I felt when I was painting this newest piece of mine. I can't help but see God in all the beauty that surrounds me and the miracles that I experience each and every day . . . from the smallest blessing to the largest grace. They are like postcards from a loving Heavenly Father. Isn't it amazing!! We are NOT alone!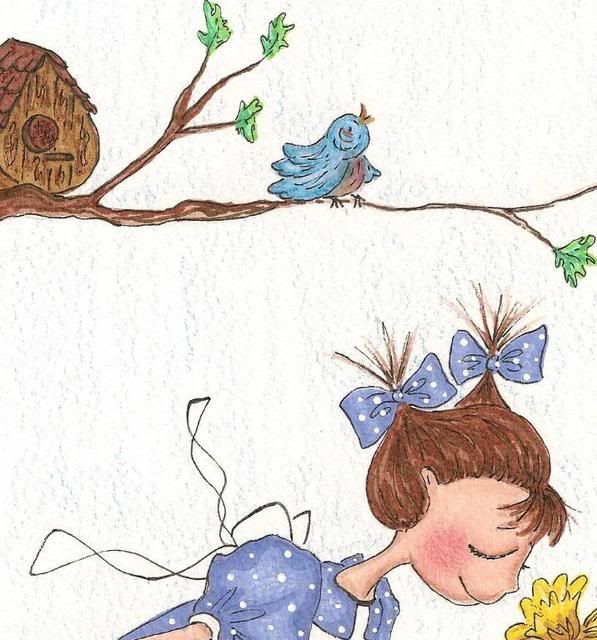 This latest piece is available as an A4 size print or as a greeting card. The original piece is done in a mixture of water colours, prisma markers, prisma coloured pencils, and inks. This would make a lovely gift for a special friend or loved one.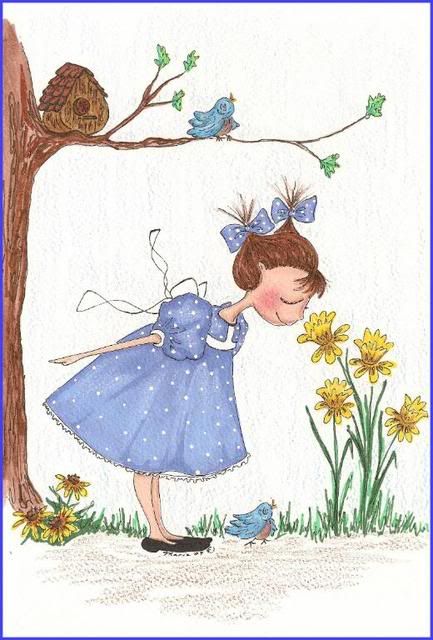 All artwork is printed on A4 sized Somerset enhanced Archival 100% cotton paper. Cards are 6 inches by 4 inches and mounted on linen textured card, left blank inside, waiting for your own personal message to be inscribed. Printed in Archival pigment inks.Feel free to contact me on mariealicejoan at aol dot com to find out more.