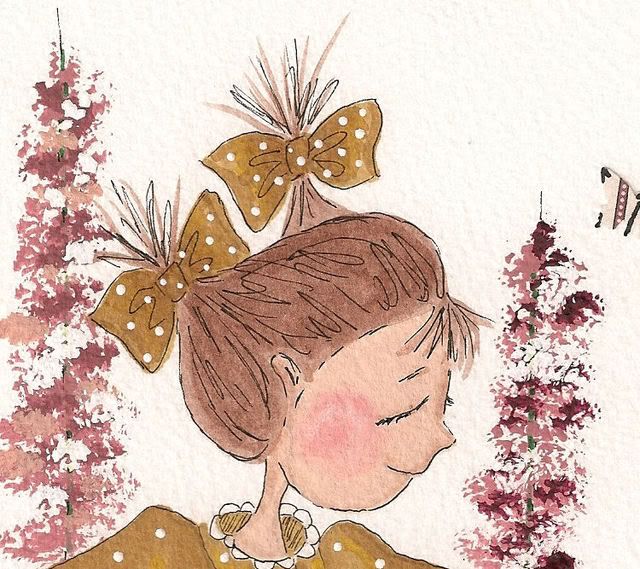 "Let us be grateful to people who make us happy; They are the charming gardeners who make our souls blossom."
~Marcel Proust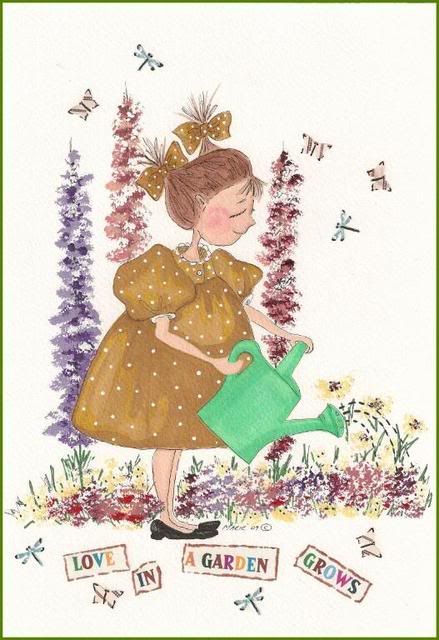 Amidst Holly Hocks, Pansies and other garden delights, the butterflies flutter by and dragon flies buzz. This garden is filled with love.
Original painting has been done in acrylics, prisma markers and pencil crayon, with scrapbook paper accents.
This latest piece is available as an A4 size print or as a greeting card. This would make a lovely gift for a special friend of the heart.All artwork is printed on A4 sized Somerset enhanced Archival 100% cotton paper. Cards are 6 inches by 4 inches and mounted on linen textured card, left blank inside, waiting for your own personal message to be inscribed. Printed in Archival pigment inks. Feel free to contact me on mariealicejoan at aol dot com to find out more.