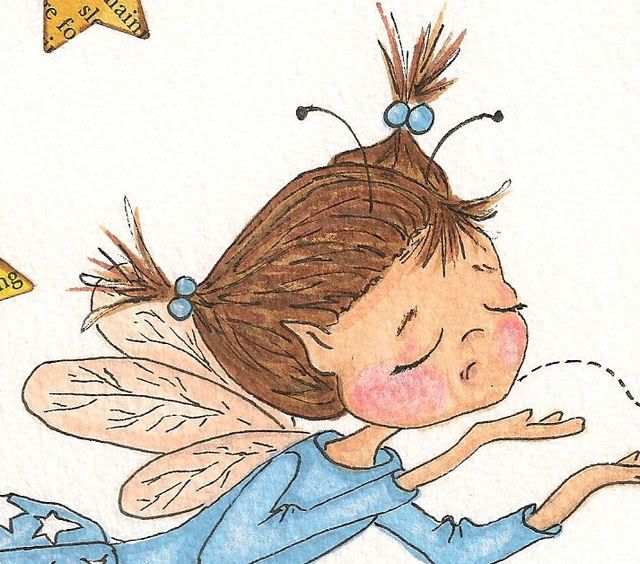 One thing my mother told me before I got married many moons ago, was to never go to bed angry with my husband. (Having lived through three marriages, it has always puzzled me how anyone could sleep while angry anyways!) Happy to say the third time's the charm and I am quite happily married this time around and we have a rule . . . a kiss last thing at night, and another one first thing in the morning. Next to my daily prayers, those two things are the highlight of my day!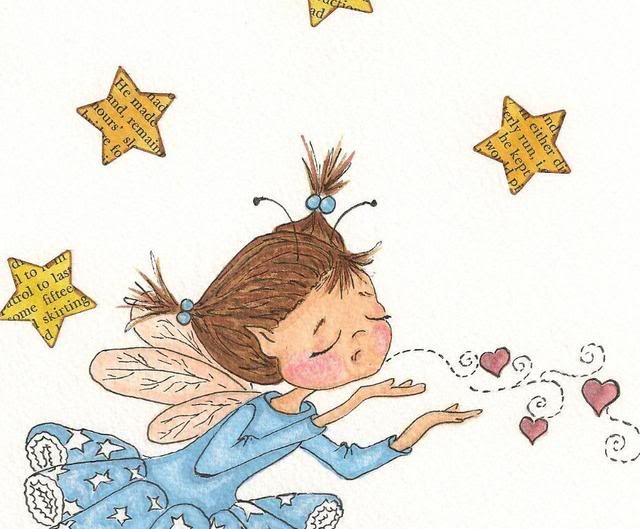 I present my latest piece of work, "Always Kiss Me Goodnight." Another one of my ballerina fairies. I have fallen quite in love with her.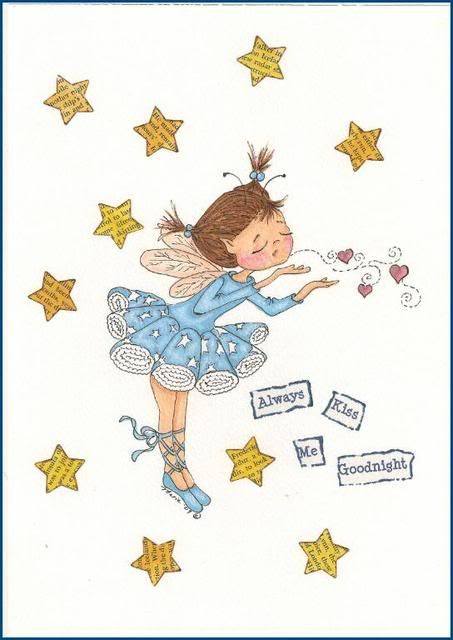 This latest piece is available as an A4 size print or as a greeting card. The original piece is done in a mixture of water colours, prisma markers, prisma coloured pencils, inks, painted scrap star accents, and painted words. This would make a lovely gift for a special friend or loved one.
All artwork is printed on A4 sized Somerset enhanced Archival 100% cotton paper. Cards are 6 inches by 4 inches and mounted on linen textured card, left blank inside, waiting for your own personal message to be inscribed. Printed in Archival pigment inks. Feel free to contact me on mariealicejoan at aol dot com to find out more.

Always, always . . . kiss me goodnight . . .