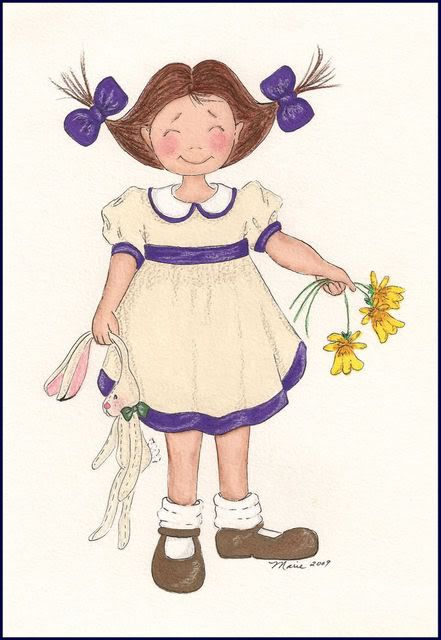 *Ah, the blessings of spring
They bring renewed hope
A joyful new outlook on life
The heart's dream of everlasting love*
~Ann Marquette
My latest offering. A happy little girl enjoying the blessings of spring along with her bunny. I just love the look on her face . . . it makes me smile.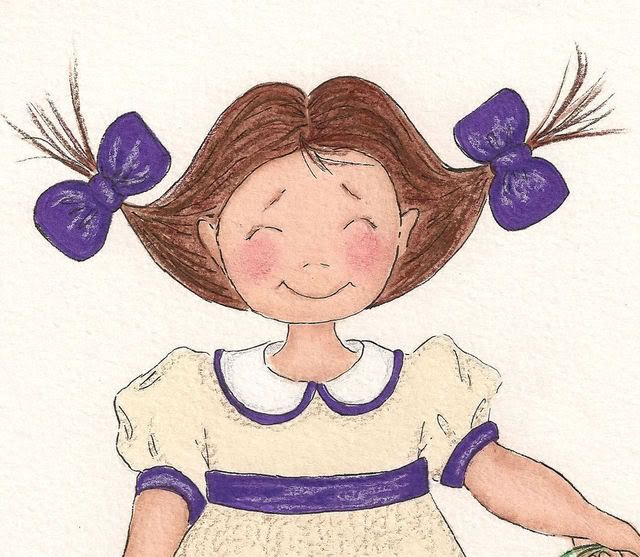 I always wanted a stuffed bunny doll. Her's looks well loved.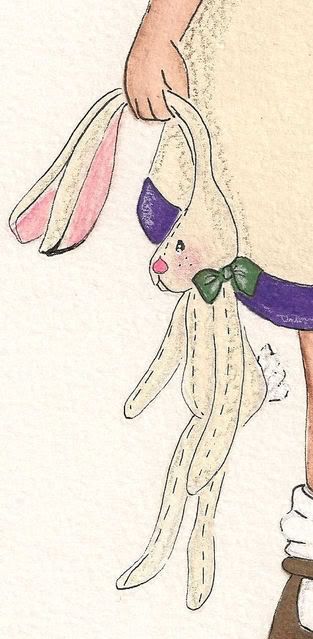 Done as always, in a mixture of acrylics, Prisma Markers and Prisma pencil crayons on cold press water colour paper. Prints are available as are cards. All artwork is printed in archival pigment inks and on A4 sized Somerset enhanced Archival 100% cotton paper. Cards are 6 inches by 4 inches and mounted on linen textured card, left blank inside, waiting for your own personal message to be inscribed. Contact me to see how you may purchase a print or a card.