"What are little boys made of,
What are little boys made of,
Snaps and Snails,
and puppy dog tails,
That's what little boys are made of!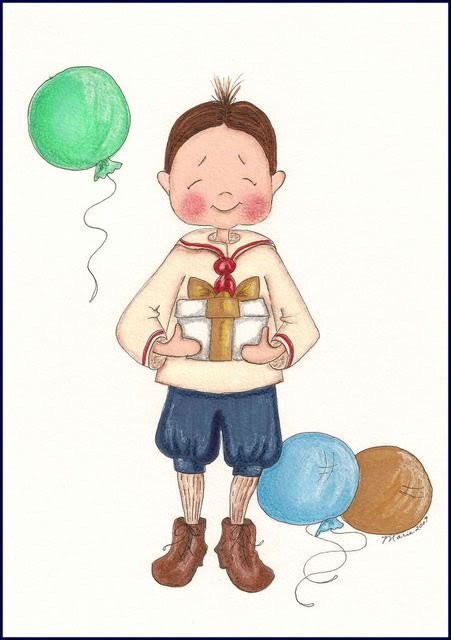 A friend of mine this past week had requested a little boy birthday card. I had a lot of fun doing this one. With his hair slicked into place and wearing his best bib and tucker, he is ready to go to the party and have some fun! Todd is always telling me I need to do more little boys and I am happy to say I have a few more sketches in the sidelines waiting to be put to paint and paper.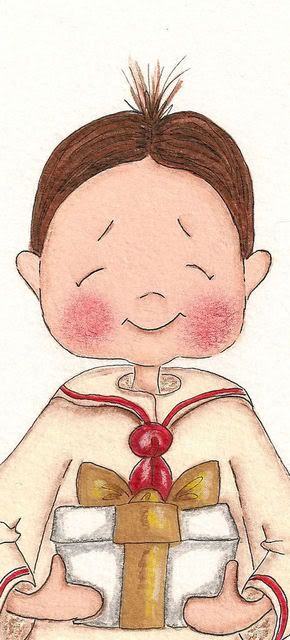 As always, this piece is available as an A4 sized print or as a greeting card. All artwork is printed on A4 sized Somerset enhanced Archival 100% cotton paper. Cards are 6 inches by 4 inches and mounted on linen textured card, left blank inside, waiting for your own personal message to be inscribed. Printed in Archival pigment inks.