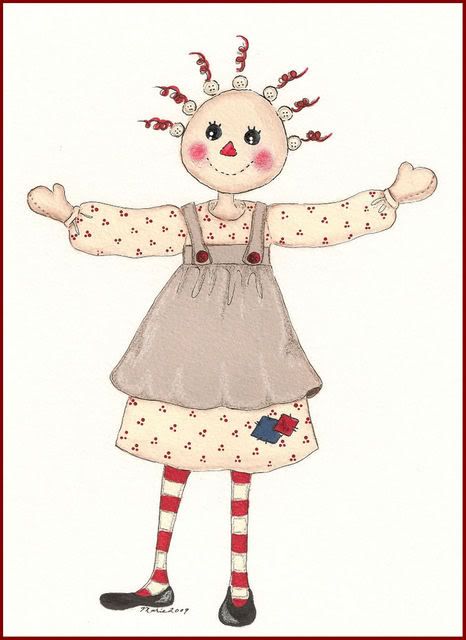 She's a little bit of a departure from what I usually do, but I am loving her all the same! I have always loved Raggedy Ann and so yesterday I put my paints to paper and came up with this little dear. I call her Raggedy Joy, as her arms are flung open in joy and she looks so happy!
I love her little button hair ornaments and the happy smile on her face. As usual she is available as an 8 by 12 print or a greeting card.
Contact me on MarieAliceJoan at aol dot com to find out how. All artwork is printed on A4 sized Somerset enhanced Archival 100% cotton paper. Cards are 6 inches by 4 inches and mounted on linen textured card, left blank inside, waiting for your own personal message to be inscribed. Printed in Archival pigment inks.