"There are some people who live in a dream world, and there are some who face reality; and then there are those who turn one into the other."--Douglas Everett
One of my favourite sayings is, you got to have a dream if you're going to have a dream come true! I am a big time dreamer. I work a fairly tedious job a lot of the time. Of course if I am cooking then that is one thing, but I also have to do a lot of cleaning and polishing and that is the perfect time for me to daydream. Oh the adventures I have taken!!!
It's also nice to have someone to share those dreams with, for dreams really were meant to be shared . . .
I have my Todd of course, but a good friend, a much loved pet . . . a fish in a pond with a listening ear . . . whatever works for you is good!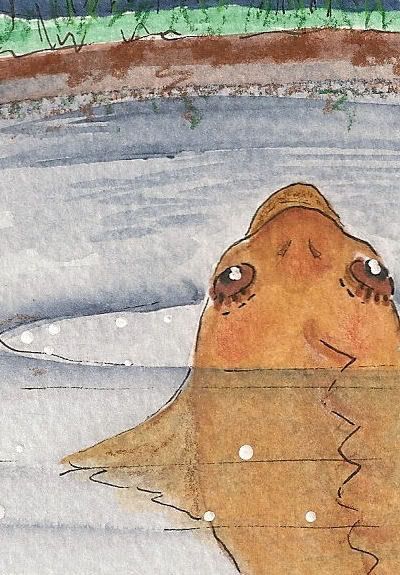 As usual this is available as a Print or as an all occasion greeting card. Contact me to find out more details. All artwork is printed on A4 sized Somerset enhanced Archival 100% cotton paper. Cards are 6 inches by 4 inches and mounted on linen textured card, left blank inside, waiting for your own personal message to be inscribed. Printed in Archival pigment inks.