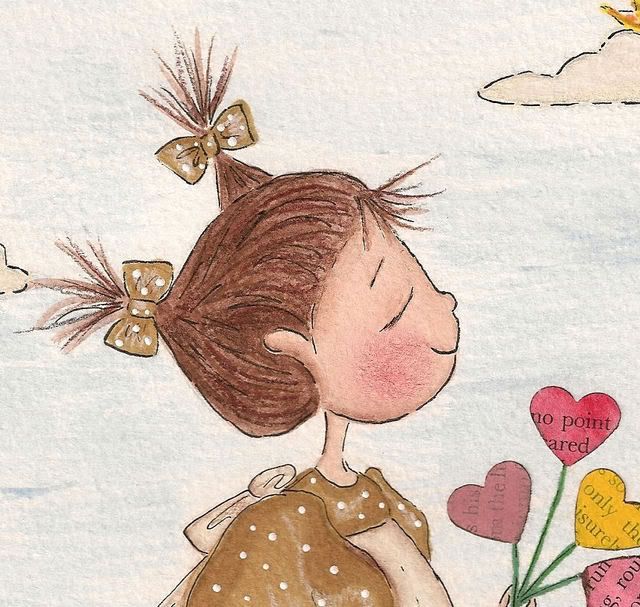 Once in a golden hourI cast to earth a seed.Up there came a flower,The people said, a weed.~Alfred Lord Tennyson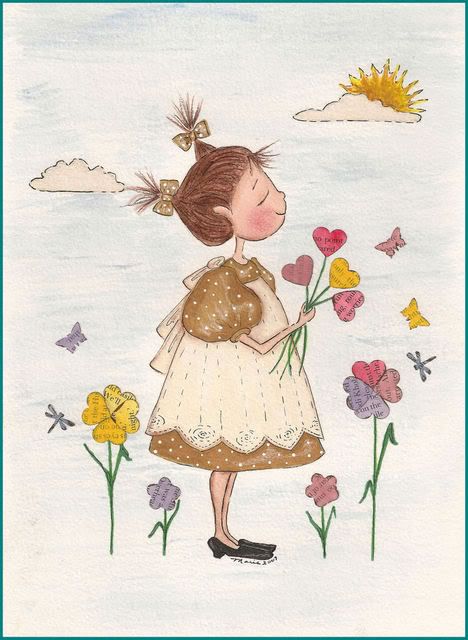 I love this little girl. She looks so proud of her bunch of flowers. Again I have added the extra touch of mixed media, in the way of paper flowers, butterflies and dragonflies, cut from an old book and painted with washes. I really love how it turned out and hope that you do too.
This would make a lovely Mother's Day present or card.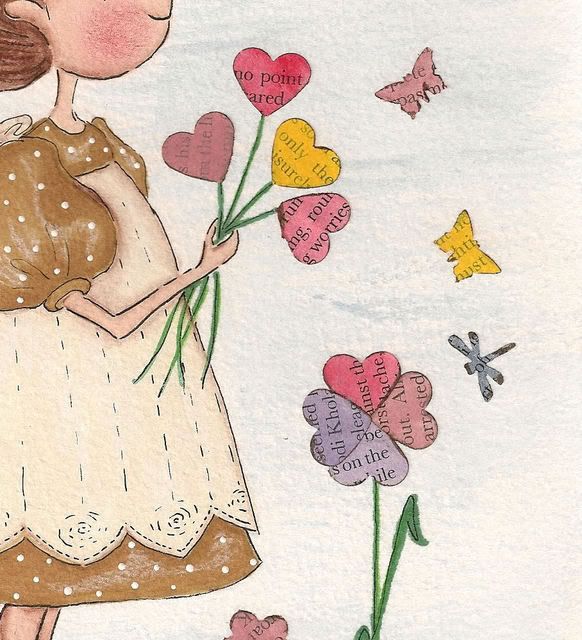 As always, this is available as an A4 sized print or as a greeting card. All artwork is printed on A4 sized Somerset enhanced Archival 100% cotton paper. Cards are 6 inches by 4 inches and mounted on linen textured card, left blank inside, waiting for your own personal message to be inscribed. Printed in Archival pigment inks.
Contact me on MarieAliceJoan at aol dot com to find out how you can make it yours.