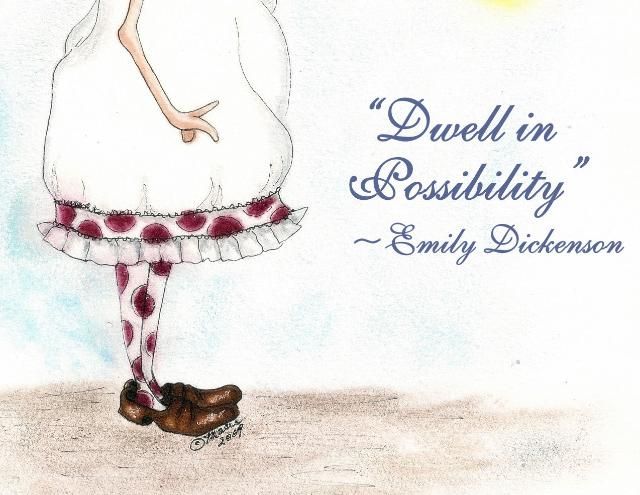 "Dwell in possibility."
~Emily Dickenson
This has long been one of my favourite quotes. I did this sketch sometime before
the Christmas holidays started and could hardly wait to have the time to put my
paintbrushes to paper. I just love how it has turned out.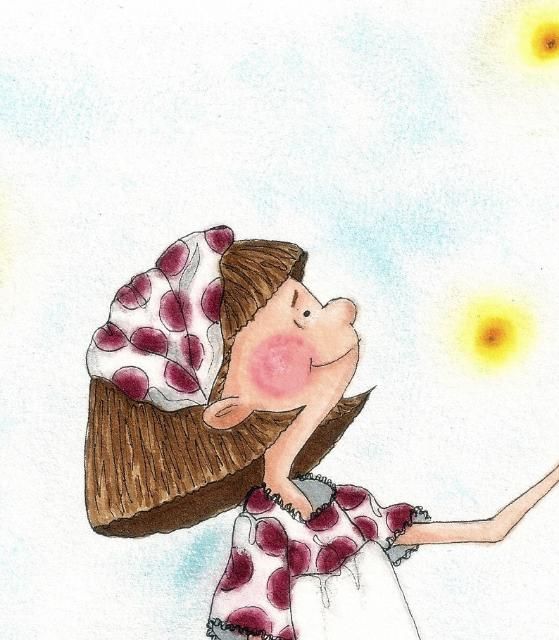 It holds a gentle reminder to each one of us, that our possibilities in life are only limited by our imaginations and our drive. Nothing is impossible should we put our minds to it.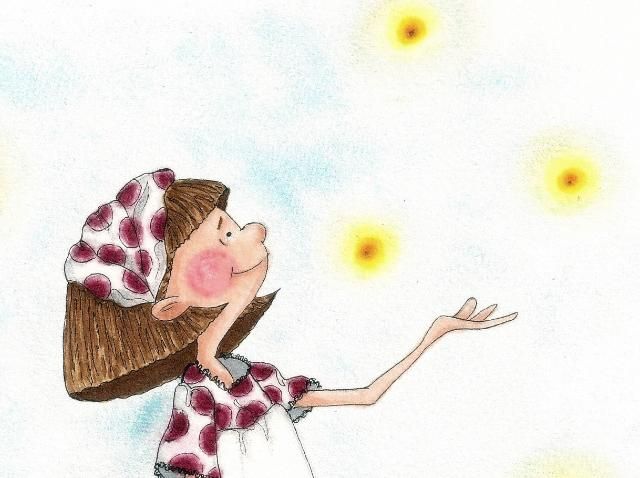 This latest piece is available as an A4 size print or as a greeting card. The original work is done in a mixture of water colours, prisma markers, prisma coloured pencils and inks. It is also available as a download printable image file, just perfect for your mixed media, card making and artist trading card projects. You will receive the image as shown, as well as a black & white version. This image file can be printed as many times as you wish.
Please see my terms of use
in the side column. The image file will be e-mailed to you within 24 hours of payment. The watermark will not be present on the purchased image.
Prints are £10.00 plus £2.00 postage to anywhere in the world. Print will be mailed out priority mail within 3 days of your payment clearing.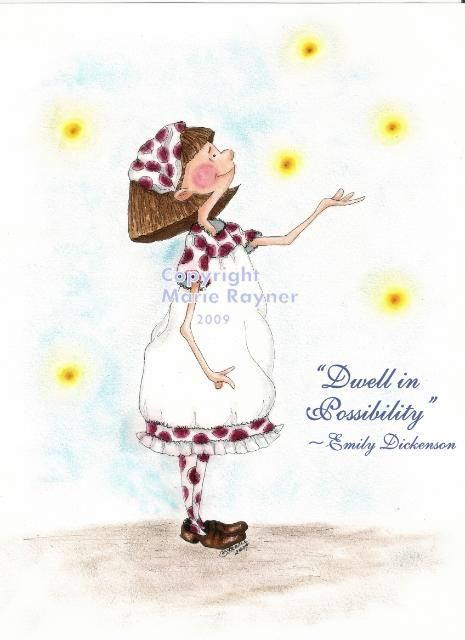 Downloads are available at £5.00 with no postage. Please read my terms of use before purchase. Download will be e-mailed to you within 24 hours of your payment clearing. This will include a good quality colour image of the above piece of work, plus a black and white image for you to play with and use as you wish within the boundaries of my terms of use. Please note that I retain all copyrights and rights to this image as the original artist, and you are not allowed to sell this image on to others or share it with others except as a piece of your own creative work. Digital files may be printed as many times as you wish. Files may be used as is or altered for your handmade craft and art projects. Please do not distribute or sell the digital file or the printed sheet as is. These images may not be used to create collage sheets or digital scrapbooking kits for sale. Small quantities of your finished project may be sold.
Here is how the black and white image looks. I quite like this as well. How about you?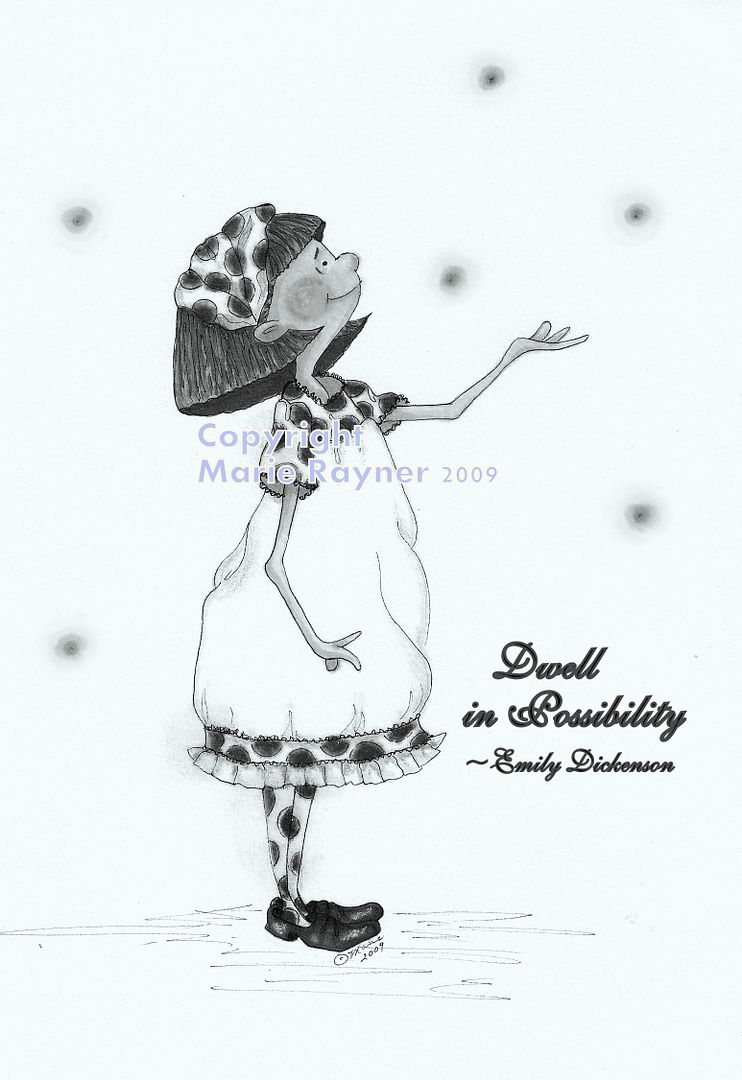 Have never done this before, but have decided to put this into the Illustration Friday posts. I thought it fit the theme this week of Pioneer. Isn't dwelling in possibility what being a pioneer is all about!!!