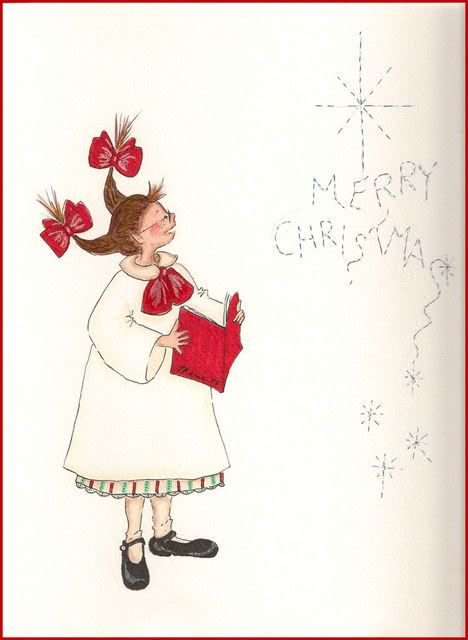 I've been really busy painting over the holidays. First of all I wanted to really paint a special Christmas Card for all of my readers on the Oak Cottage Blog, and so I did this little girl with her Merry Christmas wish. I expect people will soon get tired of seeing her, but I hope not, because I really do love her . . .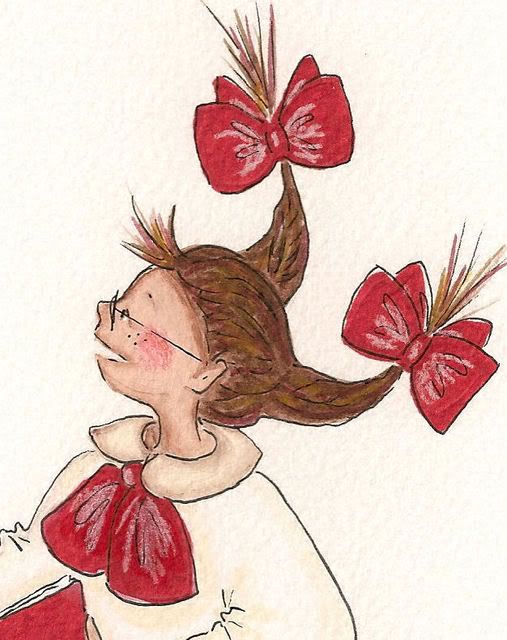 Then today I was able to finish two more paintings that I have had ready and waiting for some time now.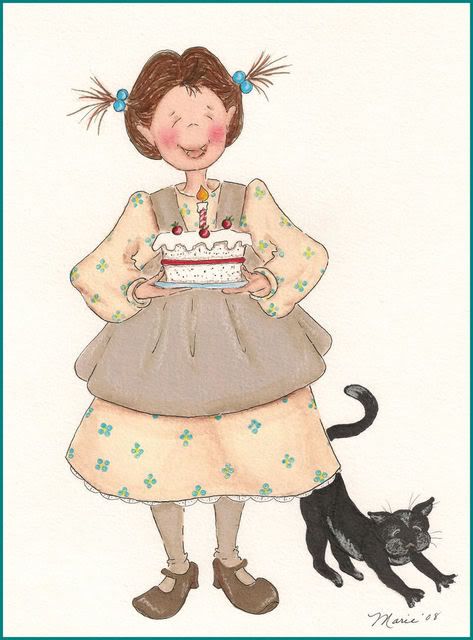 This first one I call, "Happy Birthday to You!!" This wee girl looks just thrilled to have baked up a delicious birthday cake just for you, and her cat looks ready to get stuck in as well!!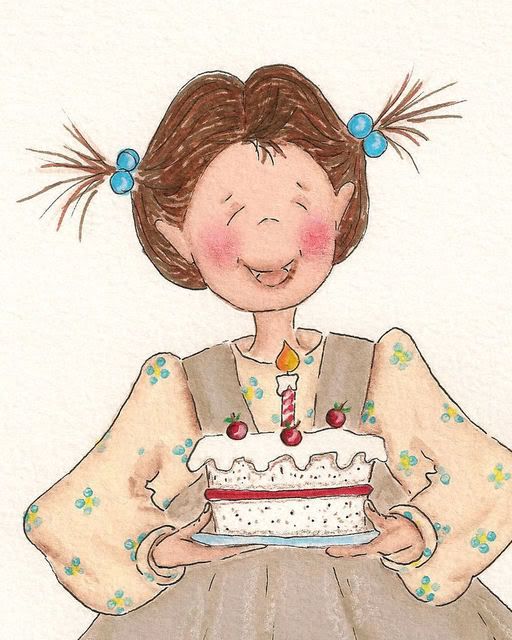 He looks like he's having a nice long stretch after having lazed around and watched her do all the work!!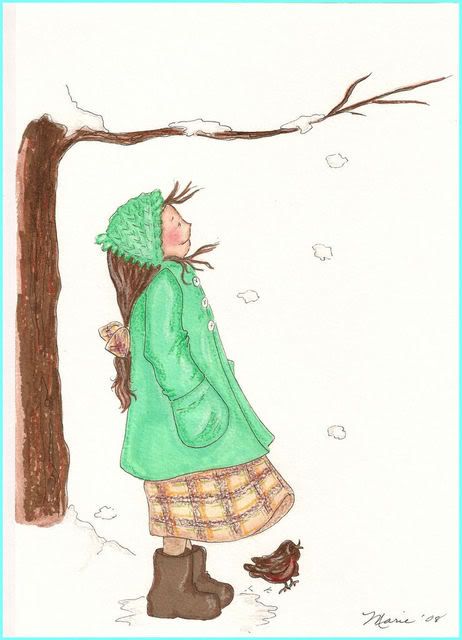 Finally there is this wee one enjoying some of the Janary Snow . . .
*January brings the snow,
Makes your toes and fingers glow . . . *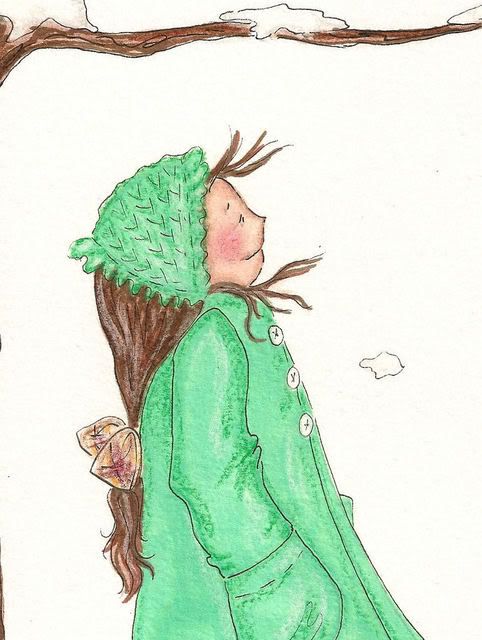 Oh how I long for some snow . . .
All are available as cards of course, or as full size prints. Just contact me to find out how you can get one for yourself, or as a gift for someone else. All artwork is printed on A4 sized Somerset enhanced Archival 100% cotton paper. Cards are 6 inches by 4 inches and mounted on linen textured card, left blank inside, waiting for your own personal message to be inscribed. Printed in Archival pigment inks, these are sure to please even the most discerning recipient.