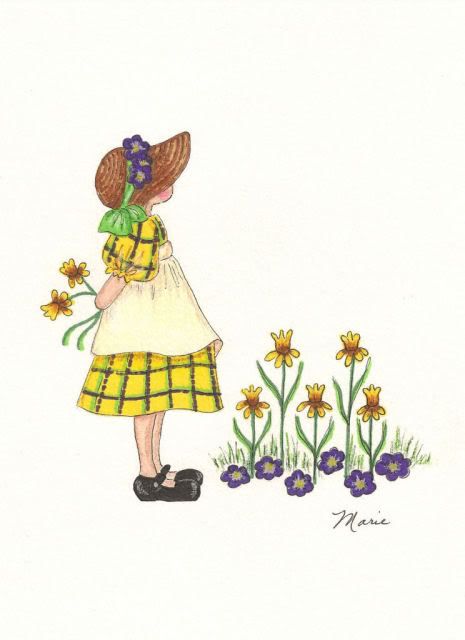 I wandered lonely as a cloud That floats on high o'er vales and hills. When all at once I saw a crowd, A host, of golden daffodils; Beside the lake, eneath the trees, Fluttering and dancing in the breeze. ~William Wordsworth, "Daffodils"
I know it's a bit difficult to be thinking about Easter when Christmas is only a few days away, but one has to be ahead of the game in the card game. I did this little picture yesterday afternoon and I was well pleased with how it turned out.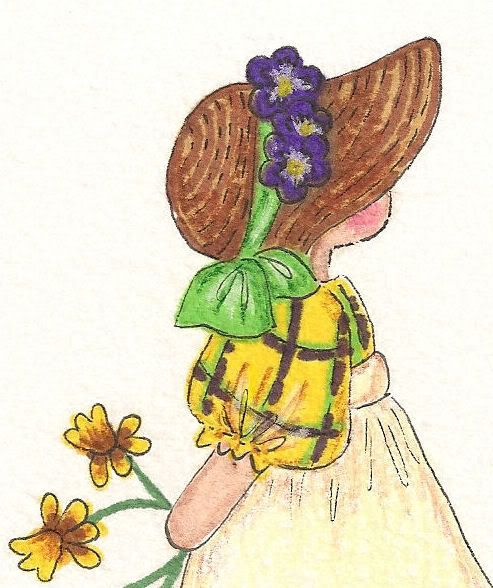 One can almost hear her thoughts as she quietly reflects and surveys the springtime beauty that surrounds her. I always had a new hat for Easter as a child and I just love her little straw bonnet that she has chosen to adorn with purple flowers on this beautiful Easter morn . . .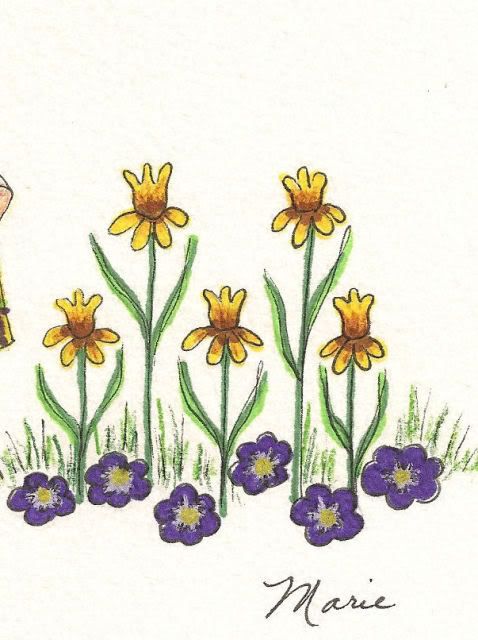 As usual this is available as either a print or a greeting card. Contact me to find out how. Thanks so much for taking a peek!