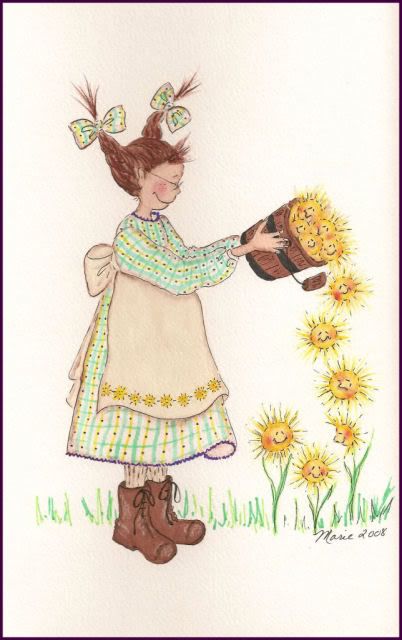 I just love this picture I did of little Emmeline this afternoon. It's one that I have had sketched for quite a while, and although it is the Christmas season now, it won't be too long before the days will start getting longer and we can start thinking of spring. Just think of all those lovely little seeds going to sleep right now that will awaken when the springtime sunshine hits them.
Here is a close up of her face. It's hard to get the full impact and detail unless you see a closeup.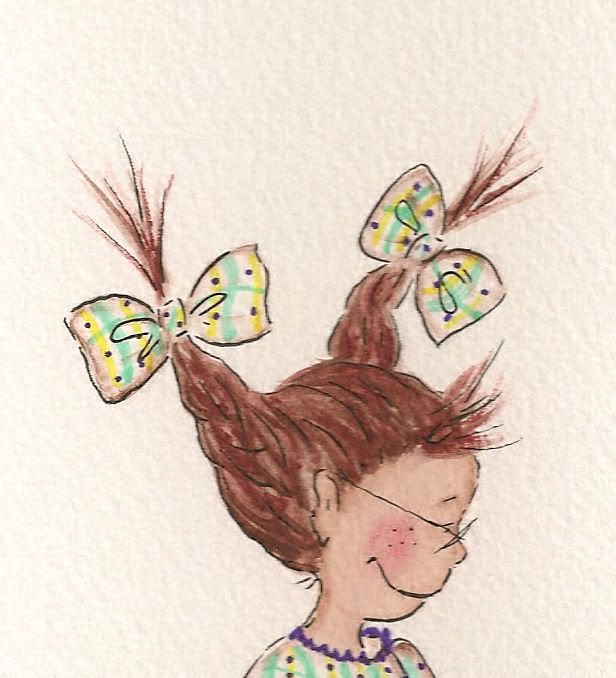 This is a 9 by 12 painting done on watercolour paper in acrylics,
prisma
markers,
prisma
pencils and inks. Prints are available in A4 size on 100% cotton Somerset enhanced art paper and in archival inks. Also available as a cheery greeting card to suit most occasions!
What do you say, are you ready for a Bucket Full of Sunshine?