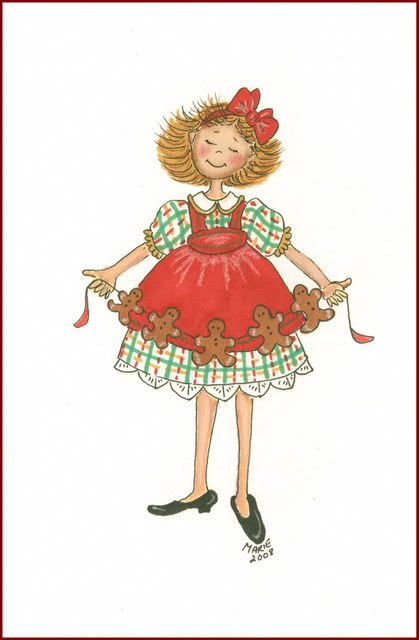 I had the chance this week to do two new paintings for cards. I think they turned out quite cute. The first one is a Christmas one, of a girl all ready to decorate her tree with a garland of Gingerbread men. She looks quite pleased with her efforts and I can just smell the gingerbread!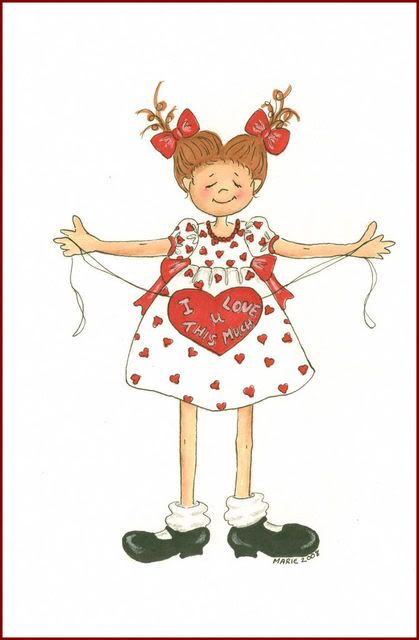 Next is a little sweetheart for Valentines or anytime you want to tell someone that you love them. She has her arms spread wide open in love for you!
Remember if you would like these or indeed any of my artwork as cards, just e-mail me on MarieAliceJoan at aol dot com and I will be happy to talk about it and make some arrangements at a very reasonable price. They are quite nicely presented on quality linen card, each in their own plastic film packet for protection, with a certificate of authenticity on the back detailing the name of the piece, the artist. It's A Marie Card!