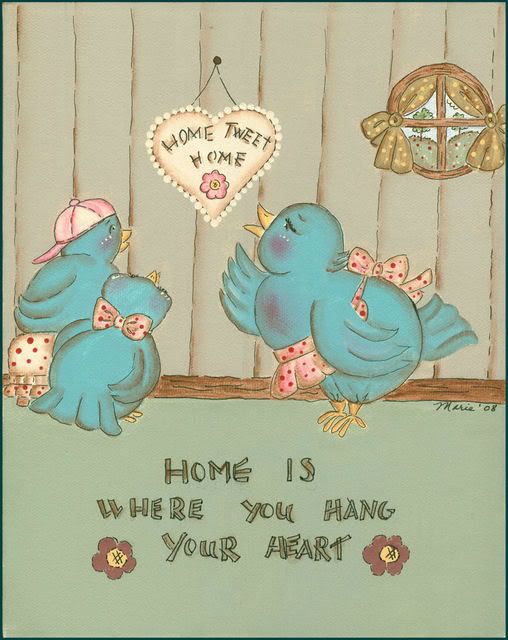 Be it ever so humble, there's truly no place like Home. I have lived in many houses and locations in my lifetime. Some really lovely houses and some not so lovely, but wherever it has been it truly has been much loved and comfortable. Whatever else home is to other people, it has always been to me the place where I hang my heart.
This is my first painting with characters in it other than people and I really enjoyed doing it! I think mama bird and her two wee birds look quite happy and comfortable in their home! I love the circular window as well. Would love one of those in my own house!
If you are interested in purchasing this painting toss me an e-mail. It's been painted in acrylics on a boxed canvas measuring 9 by 11 inches approximately with a 1 1/2 inch depth. The edges are all finished so there's no need to frame. It can be hung right away.