I know, it's not Halloween yet, but I just finished another Christmas painting and I thought it was really cute. I just couldn't wait to share it with you all.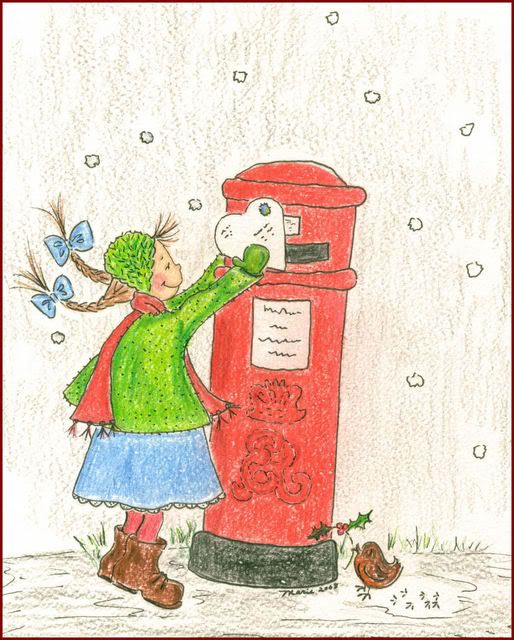 I call it, "All Hearts Come Home For Christmas." She's stretching up on her tippie toes to try to get her post into the box in time for Christmas! Of course Emmeline's little friend Robin Redbreast is there to help cheer her along!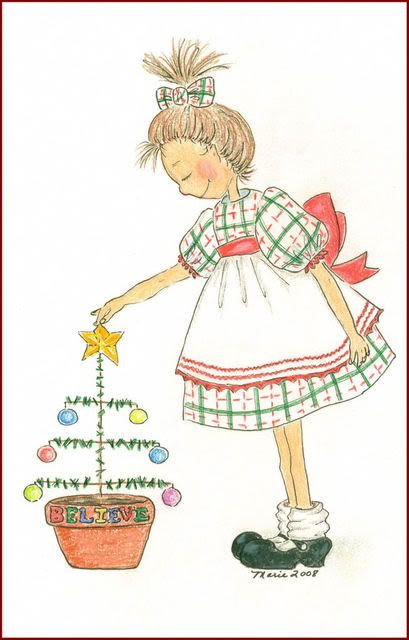 Here Emmeline is putting together all the finishing touches to make sure her Christmas and yours is as special as can be! *Believe*
I have made the two latest ones into cards and I think they're swell. (Believe, and All Hearts Come Home For Christmas)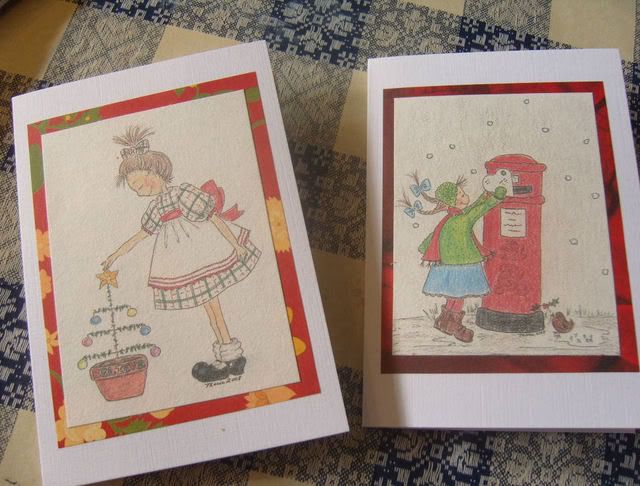 I've even put a cutsie label on the back of each.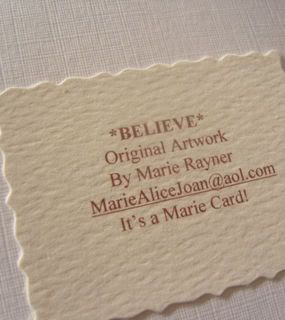 What do you think?
If anyone is interested in purchasing any cards just e-mail me for the particulars.
MarieAliceJoan@aol.com
Thanks!