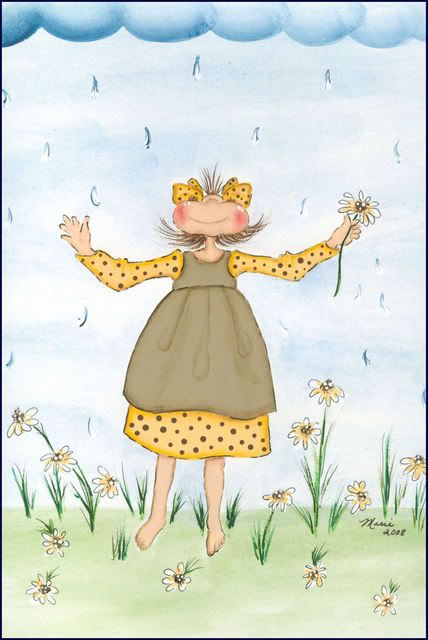 Sometimes when things seem to be going really wrong we may be tempted to ask ourselves where is God. Sometimes it takes the rough times to find Him and I truly feel that He is never closer to us than when we are in despair and feeling down. All we have to do is reach out to Him. He'll reach back and hold us if we reach out in faith. He truly does love us. It reminds me of a beautiful song I like to listen to by Steven Curtis Chapman. Here are some of the lyrics...
"Sometimes He comes in the rainAnd we question the painAnd wonder why God can seem so far awayBut time will show usHe was right there with us, and . . . Sometimes He comes in the cloudsSometimes His face cannot be foundSometimes the sky is dark and greyBut some things can only be knownAnd sometimes He comes in the clouds . . . "
Sometimes In The Rain . . . prints available now in my Esty Shop, or by private arrangment.