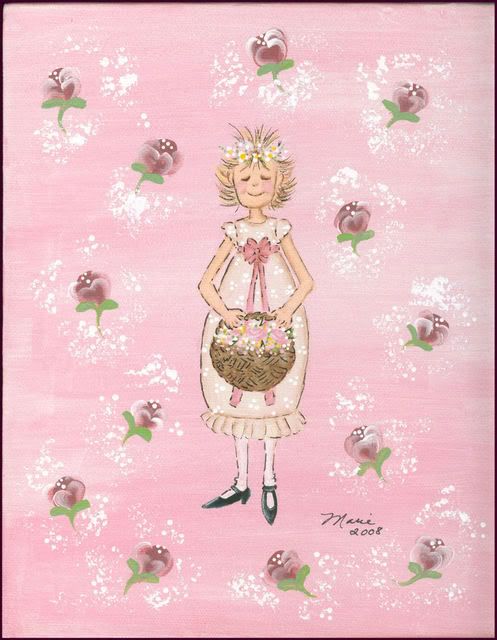 This was the first piece that I have done on an actual canvas. I did it on a box canvas so that it has deep sides. The sides are also painted as well as the front and so a person doesn't need to frame it. You can hang it just as it is.
I loved the whimsical look of this little girl with her basket of roses. She looks very pleased with herself!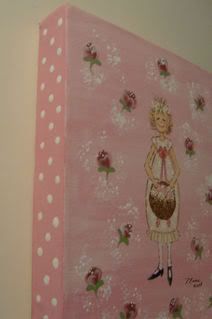 I painted the sides with the same rose colour as the front only I added the cheery touch of some big white polka dots to dress it up.
I was thrilled in that this painting sold before I even had a chance to list it. Because it is on a boxed Canvas I was selling the original not prints. It is always a bit of a wrench to sell an original I think, kind of like selling one of your own babies in a way. I suppose I could still sell prints if anyone wanted them, but they wouldn't have the cheery polka dots on the side.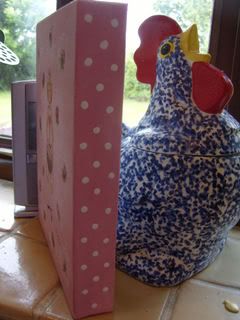 I think I may do more of these on the canvas as I am really pleased with the way this one turned out. What do you think?